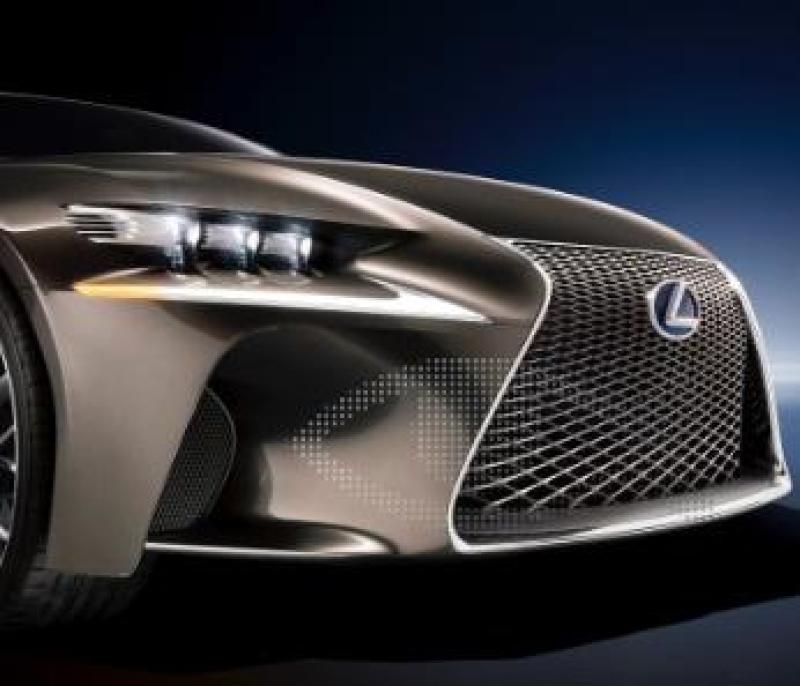 Lexus is about to showcase LF-CC concept coupe in upcoming Paris Auto Show, opening on September 29th.
The Lexus LF-CC is a two door coupe featuring hybrid drivetrain with brand new 2.5 liter 4 cylinder Atkinson cycle petrol engine in combination with single electric motor and a battery pack.
While Lexus isn't exactly BMW who present a "concept" before launching exact same car for production, many believe LF-CC is a close approximation of what the next generation IS will look like, both inside and out.
LF-CC also hints at a new addition to future IS model range - a two door IS coupe.
It is then reasonable to speculate that this coupe body style will be incorporated into next generation IS-F range, which would make it good competition to cars like BMW M3 Coupe (or M4), Audi RS5 and Mercedes C AMG Coupe.
Either way, I am very happy with the way this concept looks, especially headlights. It is difficult to image a headlight design that looks great and hasn't been done before. I think Lexus have done it here.
If these three piece LED projector lights survive to the production version and they don't mess up general proportions of the car, I think the new IS will be the best looking car in it's segment.