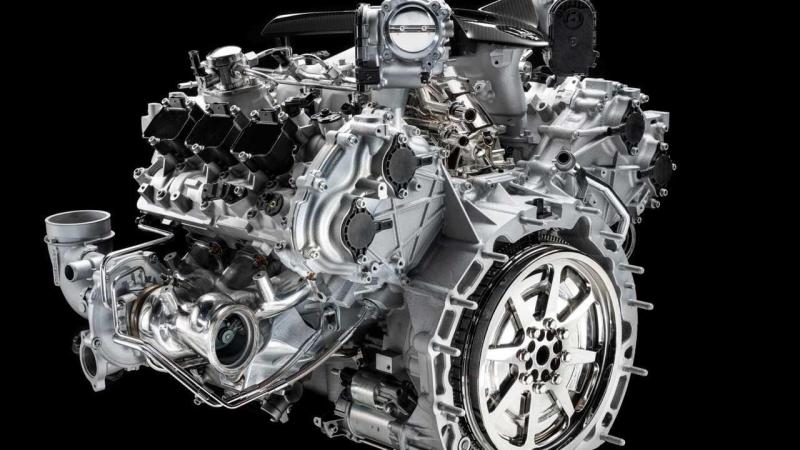 Maserati has just unveiled a brand new engine - the "Nettuno". It is a 3 liter twin-turbo V6, claimed to be making 630 horsepower and 538 lb-ft between 3 and 5.5 thousand RPM.
For those doing their math homework, that equates to 210 horsepower per liter, which beats the record currenty held by Mercedes AMG A45 S inline 4 turbo engine (208 hp/liter).
Just because Nettuno is turbocharged, doesn't mean it is slow revving - Maserati claim redline will be at screaming 8000 RPM.
The engine is also claimed to be using "racing technology" in it's design, such as a dry-sump lubrication and combustion system, which two spark plugs per cylinder, supposedly derived from Formula 1. All this tech allows the engine to weigh in at less 485 lbs (220 kg).
The engine will be seen in Maserati's new MC20 supercar later this year, probably in full-power spec, in addition to Maserati sports cars and SUVs.