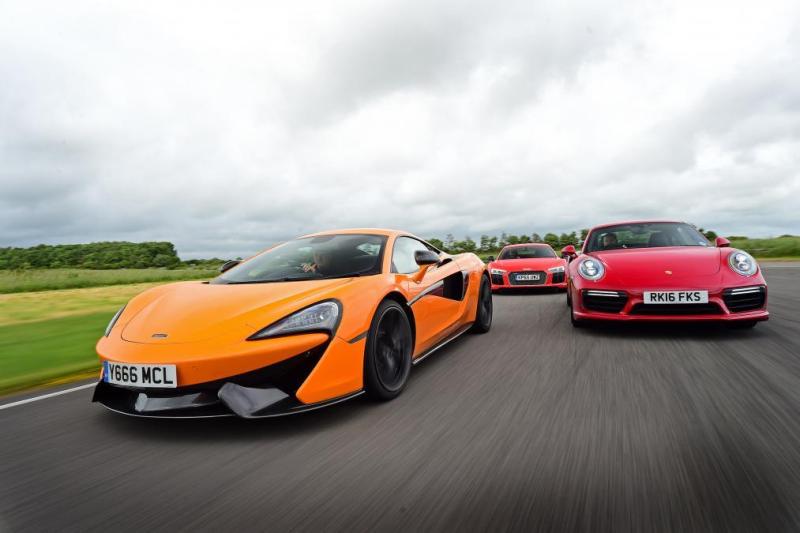 Auto Express just released another one of their track battles at the 1 mile long Llandow circuit in Wales.
In this episode it was the popular supercar trio - Porsche 991 Turbo S, Audi R8 V10 Plus and McLaren 570S. The driver, as usual - the resident Auto Express editor and presenter Steve Sutcliffe.
Steve has been aorund this track more than a couple of times, and you can tell by his driving. I also liked his remark about steering feel - "steering feel is not the sort of thing I worry about in these videos". Indeed - it's all about numbers here, its all about fastest laps.
And all three were extremely fast - both Porsche and McLaren beat previous lap record, which used to belong to McLaren 650S Spider.