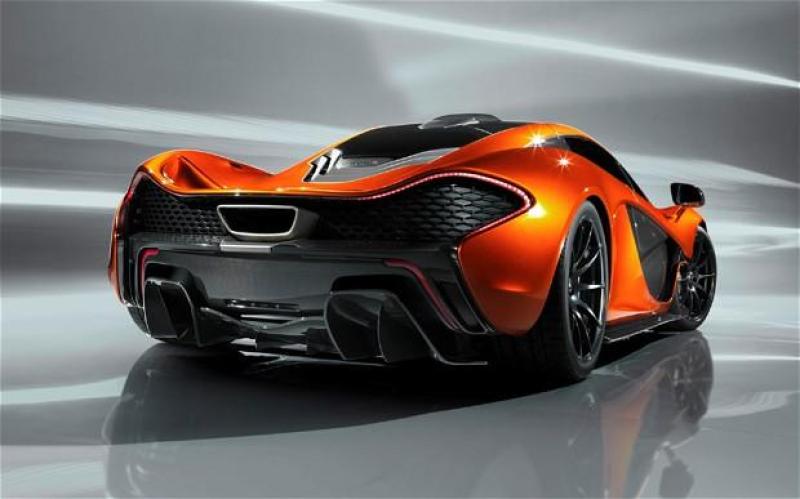 After taking criticism for not making the MP-12C look "dramatic" enough, McLaren have finally come up with a truly striking looking supercar concept - McLaren P1.
The P1 concept, as presented in Paris Auto Show, in it's production form is expected to become McLaren's ultimate supercar - a continuation of McLaren F1 lineage.
Just like F1, P1 is designed with ambition to become the ultimate supercar. Unlike F1, P1 will be focused on laptimes, not top speed. It is expected to have the same V8 engine that MP4-12C has, but with more aggressive turbocharging to allow for as much as 800 horsepower.
P1 is also rumored to bring new technology that has never been used in street vehicles before, such as KERS system (with up to 160 hp boost), advanced active aerodynamics and even water repelling windscreen material to eliminate need for windscreen wipers.
People at McLaren seem to be very cool-headed and calculated, puting emphasis on funcitonality rather than form. This was certainly the case with MP4-12C, even by their own admission.
P1 is very functional too, probably even more so than MP4-12C, but unlike it's smaller brother, it also looks emotional. It has that "drama" to it that all these perverted car journalists and many of the rest of us look for in a supercar.
To those who do care about my own opinion, I must say that, P1 concept looks as good as it generates downforce and it doesn't copy any other supercar before it, including F1.
P1 is officially refered to as "a design study", yet it is very unlikely that the actual production car will be much different.
P1 will also have the same aura of excusivity that F1 had. McLaren are planning to make only 500 and sell only to exisiting McLaren owners and high profile car collectors.
I am not sure if Lewis will be getting his for free this time...