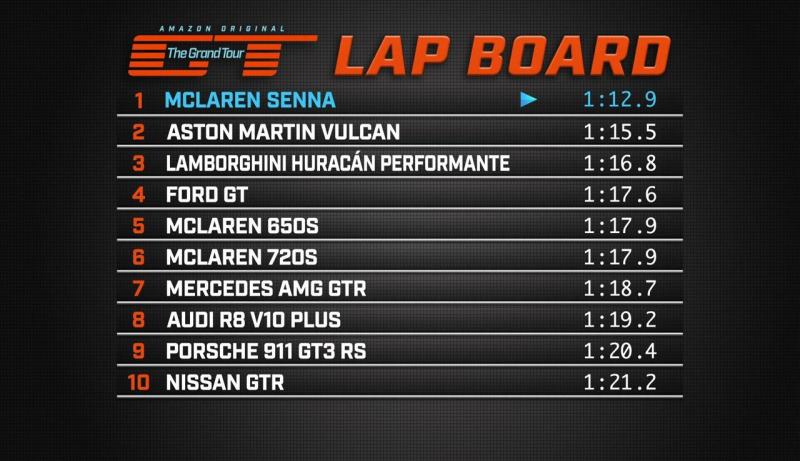 The Grand Tour is back and with a rather nice introductory Episode 1. This one was a little light on conversation and guests, but quite packed with action and beautiful film-making around the decaying (or transforming?) city of Detroit.
For a season kickoff they also had a new hypercar review by Jeremy Clarkson himself who drove the McLaren Senna around Thruxton and explained the philosophy and purpose behind the ultralight, ultra-high downforce evolution of P1.
Evolution of P1 perhaps is not correct way of describing the Senna, as it appears to not share anything with the P1 other than the engine architecture (flat-plane crank V8 twin turbo) and general engineering building blocks that all McLarens share.
With no doubt, it appears that, like the predecessor P1, McLaren Senna is prone to rewriting record books, at least the books of Fastestlaps.com fastest production road car records.
Like most new hypercars, Senna is precious and hard to source for risky all-out laptime attempts, but, surprisingly, there are already quite a few on this website, and all of them, one wet lap and Anglesey International withstanding, are new records.
What matters is not only to get the record, but the winning margin. Today's Eboladrome run is noteworthy because it improved previous best by 3.9 seconds, which is a lot for 2 kilometer (1.24 mile) track.