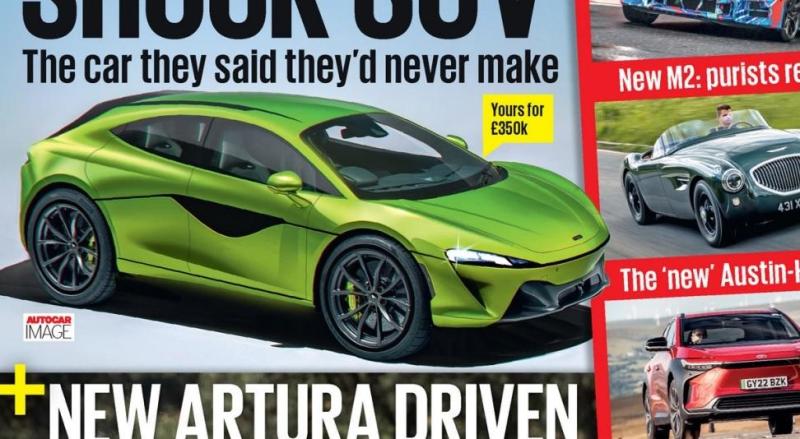 British magazine Autocar recently published artists rendition of McLaren SUV that is rumored to be in development for some time already, with alleged release date sometime before 2028.
The drawings published by Autocar depict a low roofline coupe/SUV crossover that could be mistaken for binge-eating, overweight Artura or 650S with very large wheels. The aesthetics, however, are secondary to whatever mysterious reasons there are for millennial's obsession with SUVs. It is almost a given that any SUV-like contraption from McLaren will be financial success, even if it has limited headroom or luggage space and significant performance hit due to usual SUV ailments - extra weight, extra drag, wheel size and 4 wheel drive power losses.
According to rumors, this new McLaren crossover will only be available with fully electric powertrain. This is not surprising, considering the release date is far out into future. By 2028 tax and regulatory burden on combustion engines will make them non-viable anyway.
McLaren have previously denied any intention of entering SUV market and vowed to remain focused only on making sports cars. Meanwhile, all of their competitors have developed SUVs and are enjoying significant sales success. Porsche and Aston Martin, for example, are generating over half of their revenue from Cayenne, Taycan and DBX. Even purists like Ferrari and Lotus are developing crossover models.