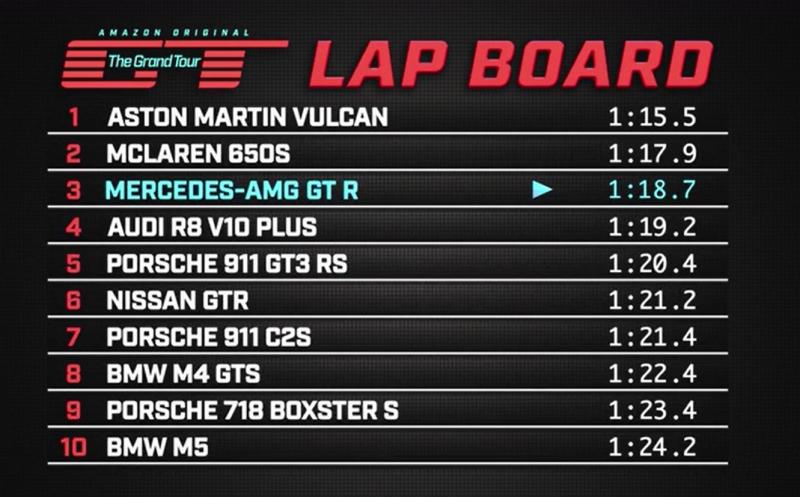 The Grand Tour Season 2 has started and this week's second episode "The Falls Guys" finally featured timed test at the Grand Tour Eboladrome.
The car to take honors as being first with recorded lap time in new series and with the new (female) test driver is Mercedes AMG GT-R.
AMG GT R, with a blank space and not a dash "-" between the T and R, is fastest version of the Mercedes AMG GT 2 door front engined sports coupe. It used to be fastest rear wheel drive car around Nürburgring, until, just recently, Porsche 911 GT2 RS beat it and everything else, including four-wheel-drives which used to dominate at Nürburgring.
Interestingly, Jeremy Clarkson wasn't too fussed about AMG GT R track credentials and said he would rather prefer more old-school AMG with less traction at the rear and more capacity for destroying tyres.