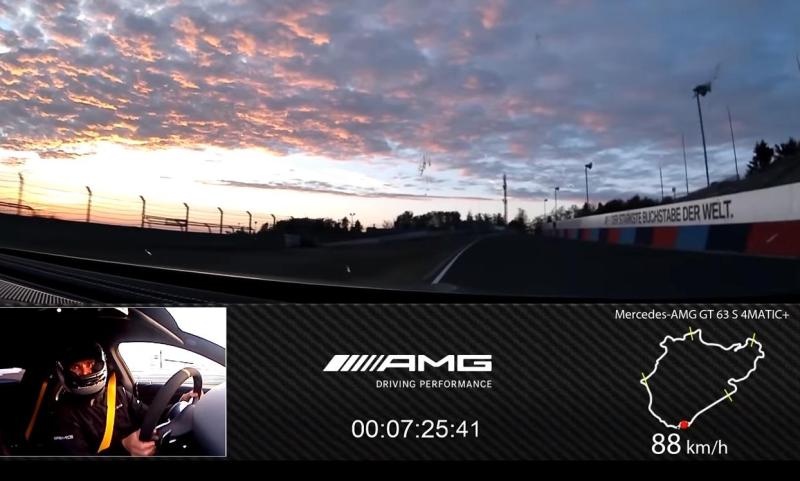 Mercedes-Benz have released onboard video showing their new 4-door "Panamera killer" AMG GT 63 S lap the Ring in 7 minutes and 25.4 seconds.
Porsche Carrera GT, Ferrari F12 and Pagani Zonda F are some of the automotive royalties beaten by this large and heavy 4-door, showing just how much lap times depend on tyre grip that modern tyres provide, as well as high power and torque-rich turbo engine with efficient transmission.
Full list of Nürburgring lap times here.