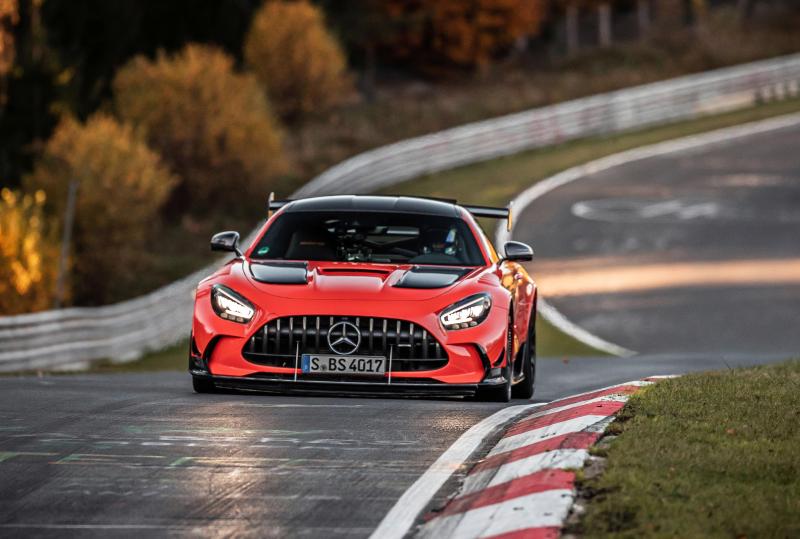 Mercedes AMG have released on-board video of their latest "halo car" Mercedes-Benz AMG GT Black Series lapping Nürburgring Nordschleife in 6 minutes and 48 seconds - faster than any road legal series production car, including the Aventador SVJ.
The amusing part about this lap record is the very unconvincing 1 second margin - the Aventador SVJ lap record is just 1.4 seconds slower, which is negligible over a 20 kilometer, 7 minute lap.
Let me remind you that Mercedes have been on "Nürburgring kill streak", previously taking the 4-door sedan lap record for AMG GT 63 S.