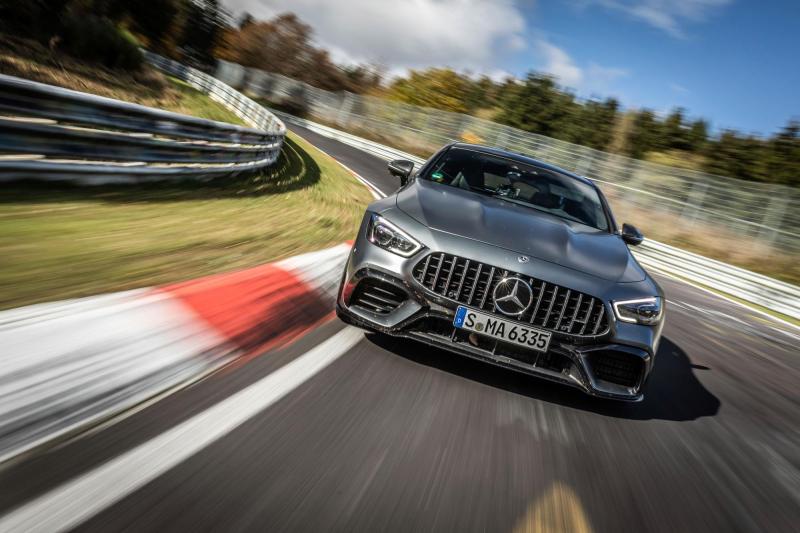 Battle for 4 door sedan Nürburgring supremacy is heating up. After Porsche beat Mercedes by slim 0.37 second margin back in August, Mercedes were back at the Ring and hunting for new record with updated AMG GT 63 S.
According to Mercedes, changes made to the 2021 GT 63 include "newly tuned elastokinematics and other fine-tuning measures". I had to consult search engine to explain meaning of "elastokinematics" and, just as I expected, it really is nothing more than suspension tuning or minor changes in suspension parts.
In essence, this is the same car that ran 7:25.41 effort in late 2018, and Mercedes simply were not willing let Porsche get away with fastest 4 door car trophy when margin of victory was so narrow and Mercedes knew they had gains to be made in certain sections of the track.