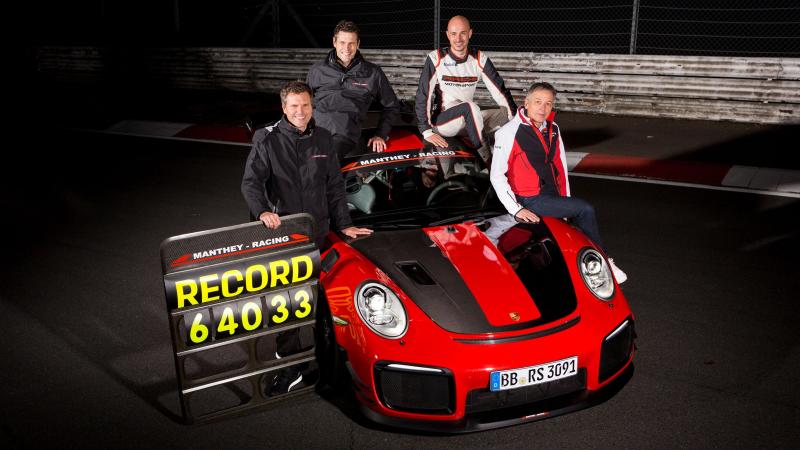 Porsche 911 GT2 RS 991, modified by World Endurance Championship team and Porsche tuning house Manthey Racing, has lapped the Nürburgring in 6 minutes and 40.33 seconds.
The lightly modified RS managed to beat Lamborghini Aventador SVJ by 4.67 seconds, which, according to Porsche, makes it the "fastest street-legal car around Nürburgring Nordschleife".
The Manthey Racing upgrade package, which is available to any Porsche 911 GT2 RS owner in Europe, offers improvements in aerodynamics and chassis, leaving the Porsche engine in factory tune.
The 991 generation of Porsche 911 appears to be in it's late cycle of development and soon will be replaced with the brand new 992 platform. This, somewhat less relevant "modified-street" class record is probably be the last news for the 991.