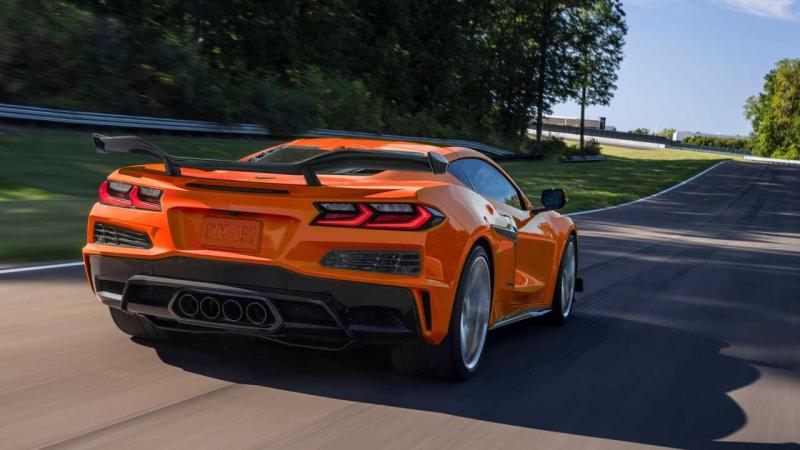 Believe it or not, very few foreign automakers have signed contracts with the United Auto Workers — those being Hyundai-Kia, Volvo Cars, Mercedes-Benz (+ Daimler Trucks), and to a lesser extent, Volkswagen.
BMW is not on the list. None of the Japanese (edit: except Toyota) made it there. No British, no Italians either.
For those wondering why the Porsche 718 and 911, the BMW Z4 and Toyota Supra, the Nissan Z and GT-R, the Acura NSX, the Mercedes-AMG GT and SL models all make their Chevy Corvette counterpart look like a "bargain," it's because those sports cars are not built on a union assembly line. If they were built in a union plant, the assembly rate would increase as most UAW employees are lower to middle class people.
The Corvette has been a very luxurious model since 2013 actually. It's more smooth and technologically advanced than the 718 Cayman and Boxster twins. It can be upgraded to 3LZ-spec to provide an interior equipment level on par with a "baby" Ferrari/McLaren.
Cadillac Escalade, Lincoln Navigator, GMC Yukon Denali, Ford Expedition Platinum, and Jeep Grand Wagoneer all are super-luxury SUVs. However, being body-on-frame rather than unibody, it's more fair to compare them with Mercedes-Benz G-Class, not GLS-Class or BMW X7.
The G550 starts at over $133K. The American SUVs start at $70K-$90K, but we'll average $80K in this case. Multiply by 1.5 and you get $120K, but since they are much larger than G550 and therefore would be much more expensive to sell in Europe due to their boasted exterior dimensions, $160K is more like it.
The GLS450 and X7 xDrive40i both start at a bit less than $80K, which are the only trims that make the two trucks even remotely comparable — but that's because technically THEY HAVE to compete in this segment. Upgrade to GLS580 and X7 M50i and things get complicated from there — yes both start at around $100K, but the X7 M50i is already near-fully equipped at that price. Either way, the GLS is a much better deal for its size and price, considering it comes with a 7700-pound towing capacity versus the X7's 5950 rating (though it can tow up to 7500 but only with the hitch option which doesn't count because with the very same option an Escalade, Navigator or Grand Wagoneer can tow 10,000 to 12,000 pounds).