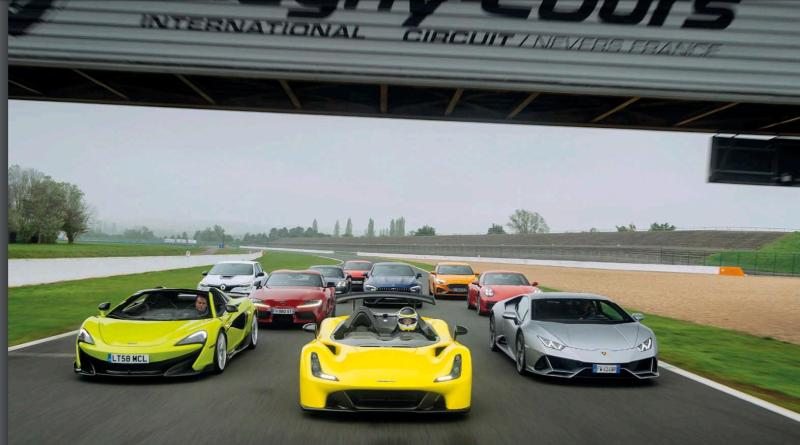 The December / January issue of French Motorsport magazine published very track-focused 10 car group test - the "La Sportive 2019" annual sports/performance car comparison.
Each car was tested on two configurations of Circuit de Nevers Magny-Cours - Grand Prix loop and Club circuit, however, some of the lap times were recycled from previous Motorsport issues. Motorsport also published 0-100 kph, 1/4 mile and 1 km acceleration times.
The undenyable darling of the test was Dallara Stradale, which, not only posted fastest lap times on both configurations, but also featured front and center in most of the group photos (by the way, Motorsport have a really good photographer) and stood out against ordinary proportioned cars like Focus ST or Megane with its incredibly low height, large wing and no-compromise race car physique.