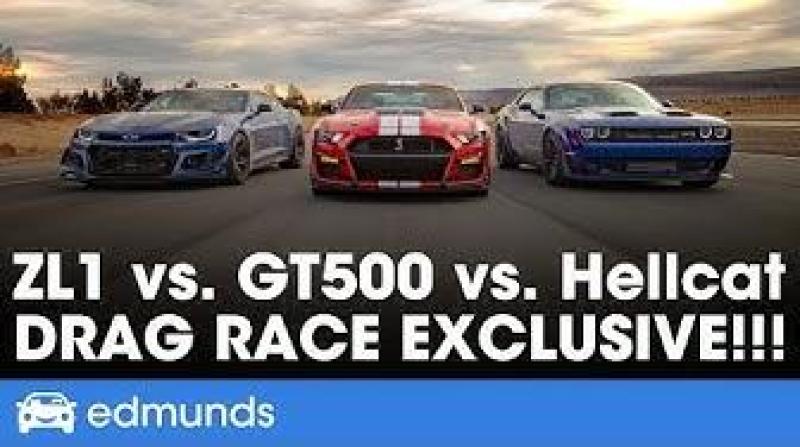 American publication Edmunds managed to get their hands on the new Ford Mustang GT500 (760 hp), the Hellcat Redeye (797 hp), and Chevrolet Camaro ZL1 (650 hp), and did a drag race.
Results are a bit slower than the manufacturers published data, but that is probably because of the surface Edmunds were using.
Watch the YouTube video here.