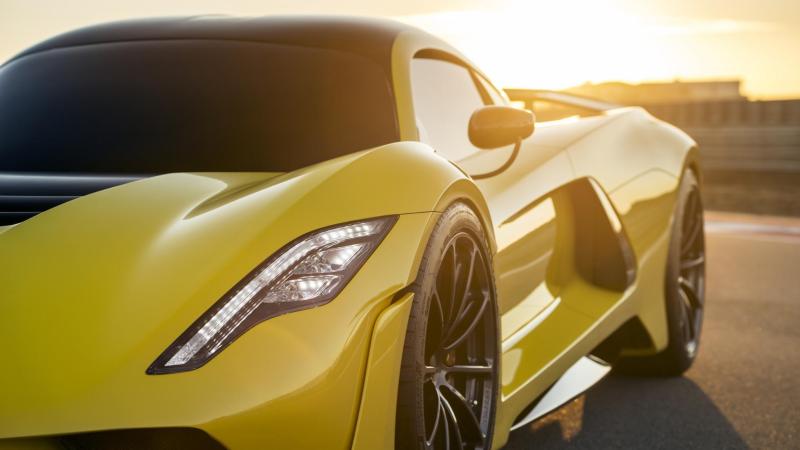 The New Hennessey Venom F5 with 7.4 liter 1600 hp twin turbo v8 is aiming to be the worlds fastest car and hit 300 mph. While the previous Venom had drag coefficient of 0.44, the new F5 is supposed to have 0.33 - this should definitely help in a straight line.
The 1,244 bhp, 270.49 mph Hennessey Venom GT is still, technically, the fastest car in the world. So with 1600 hp and less drag F5 should be faster, the question is how much faster?
A top speed run is planned for 2018. There will be 24 units of this car built at the price of 1.6 million dollars. The first deliveries of this car start in early 2019.