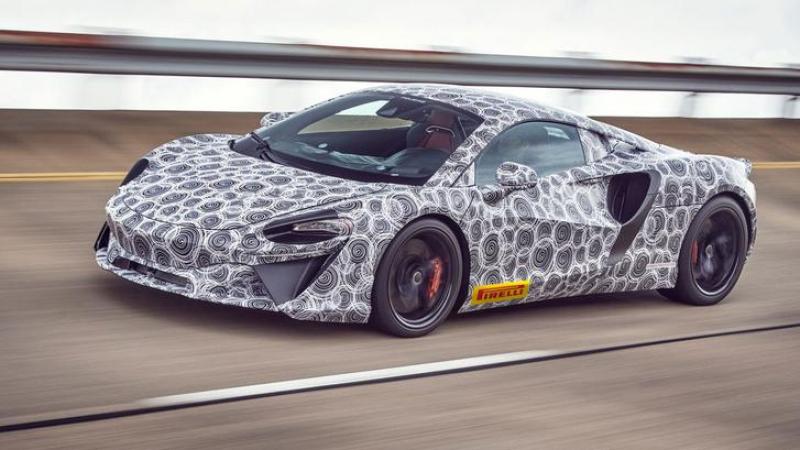 The concept called "HPH" (High-Performance Hybrid) is doing its last test rounds before going to production in 2021. The name will be changed, of course.
It's powered by a turbo V6 engine, and one or two electric motors. Switching to V6 reduces the weight of the engine, improves performance, and electric range, which is expected to be acceptable 32 kilometers (20 miles).
The new powertrain is not the only innovation in the HPH. McLaren will use the new, super-light, carbon fiber passenger cell called "MCLA" for the first time in this hybrid supercar.
This McLaren will be positioned between the McLaren GT and 720S both in performance and price.