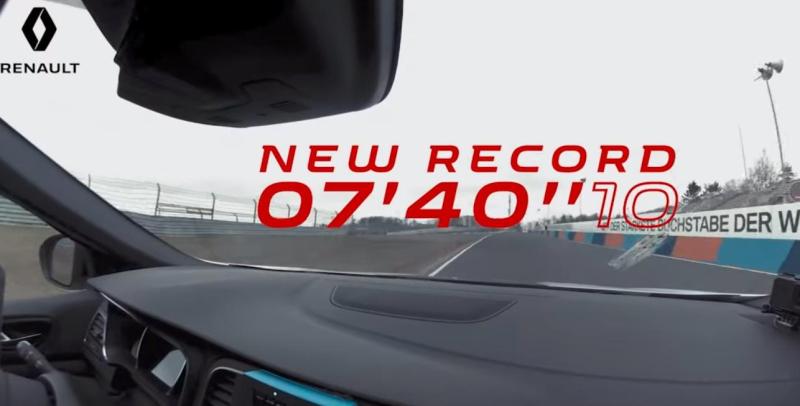 The "Grüne Hölle" marketing machine is firing on all cylinders, spewing out yet another well publicized lap record - this time in the front wheel drive class.
It is Renault who have revealed next generation Megane Trophy-R and are proving its track credentials with onboard Nürburgring video. The clock stops at 7:40.1 - a time almost unthinkable for front wheel drive just a decade ago.
No standard front-wheel-drive road car has gone quicker, at least none that we know about and can verify. Current record was held by VW Golf GTi Clubsport S - 7:49.21.