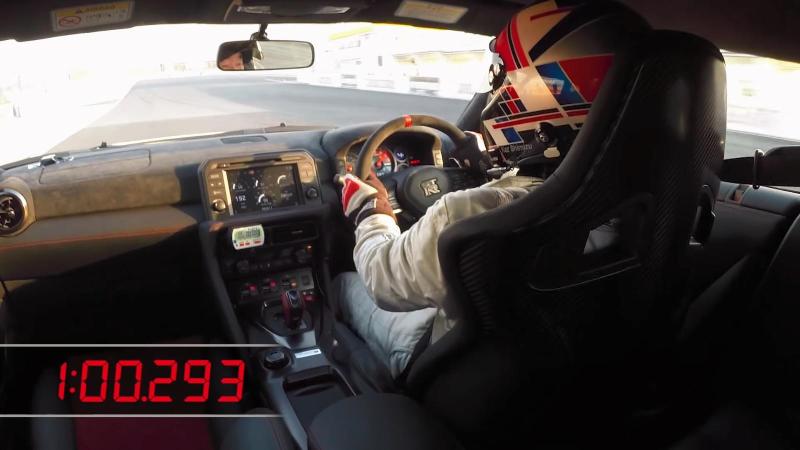 The R35 Nissan GT-R may be getting old but Nissan are reminding us just how capable the R35 can still be, by setting a new Tsukuba lap record - 1 minute and 0.293 seconds - faster than everything that looks like a road car with doors and roof.
Only car that can be considered "road legal" and has faster lap time is the Radical SR4 with almost indentical time - 1:00.29. Considering different weather conditions and variance in tyres, we can assume that both the Radical and R35 laptimes are equal. What's not equal is the usability of these two vechiles - Radical is not road legal in most of the world, and hardly usable where it is.
There are a lot of Nissan GT-R and Porsche 911 cars in the top 10 places at Tsukuba circuit, and most notable ahcievement for the GT-R is win over much more expensive Porsche 911 GT3 RS. It is debatable whether Porsche got equal oppurtunity in lap count and trackside support, but this is not Nissan's fault - if Porsche really want it, they are free to go to Tsukuba with factory support and attempt a revanche.
With optimal conditions and optimal rubber, I have little doubt that 911 GT3 RS can beat the Nismo, but track records are not about theory - they are about actual achievement - who dares, wins!