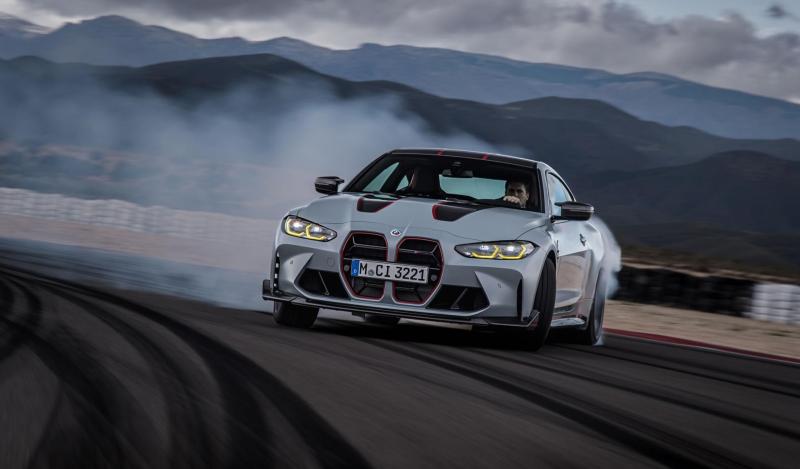 Production car testing at the Nürburgring Nordschleife has happened for decades, but, after change of track ownership and several high profile track accidents, it seemed like the "wild west" manufacturer laptime competition at Nürburgring may be on pause.
New track owners are now involved in "certification" of manufacturer lap records and insist on using full layout, instead of the more popular "Sport Auto" abbreviated layout. Manufacturers seem to play along, and, since these changes, Mercedes, Porsche and now - BMW have all claimed lap records of various types. Instead of publishing only full layout lap time, it is now standard practice to publish time for both configurations. This means twice as many Nürburgring lap times, and if anyone was to complain about too many lap times, it would not be me.
M4 CSL with 7:15.67 lap time at the 20.6 km layout and 7:20.21 at full layout, does not break any records, but does show how relatively heavy front-engine, rear-wheel-drive coupe can outperform older supercars with superior power to weight ratio. BMW are not saying they broke any lap records but the list of cars above the CSL is thin, and none of them can be considered direct competitors in the "premium midsize" segment.
It has been 2 years since last time one of the big manufacturers broke the overall Nürburgring lap record. This long absence is partially consequence of Covid 19 restrictions. Good news is that during these lockdown years engineers across the world had been "locked down" in front of their computer screens where they continued engineering and design work on some exciting new track-oriented road cars which will launch very soon - Mercedes AMG One and Aston Martin Valkyrie to name a few.
If any of these new crop of hypercars will dethrone Mercedes AMG Black Series depends on whether or not manufacturers believe the risk of crashing or "near-crashing" is worth taking.