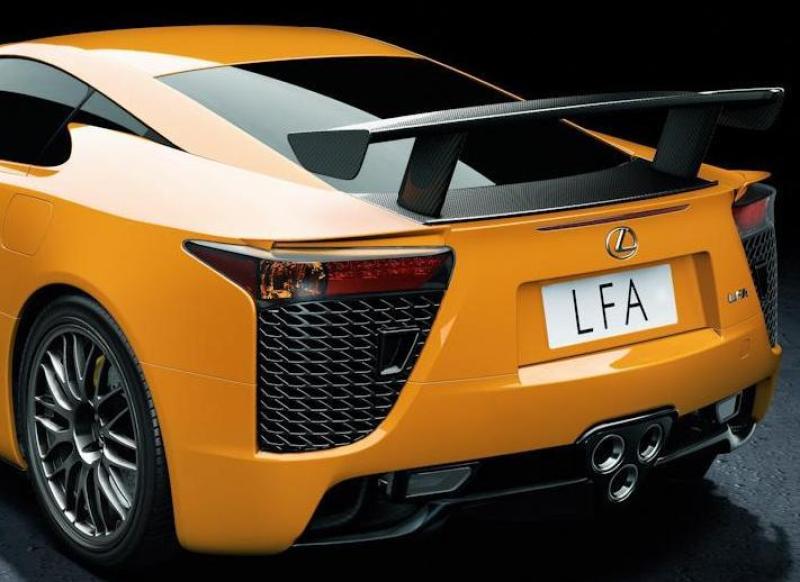 When world's largest automaker decides to build a V10 supercar with half-a-million dollar price tag and even calls it "Nurburgring Nordschleife Edition", it has no way out but to smash the competition with a new record lap time.
Mission accomplished - Lexus LFA Nurburgring Edition, with the help of Japanese racing driver Lida Akira, has completed the 20.6 kilometer "Nordschleife" course in 7 minutes and 14 seconds (7:14.64), beating the Porsche 911 GT2 RS (7:18), Chevrolet Corvette ZR1 (7:19.63), revised Nissan GT-R (7:24.22) as well as as 260+ other cars. Only track-focused limited production specials like Gumpert Apollo Speed and Radical SR8 stand above it in the rankings.
Some may think it's a little controversial, for a car that hasn't been "that fast" in most independent tests, to suddenly top the Nordschleife chart by a big margin. But this is not the first contraversial Nurburgring lap time. Ever since the Corvette Z06 started the Nurburgring laptime craze in 2006, most new Nordschleife records have been recieved with certain amount of doubt and disbelief and the previous "de facto" record holder Porsche has not still released any footage from the GT2 RS 7:18 run.
Here is the official on-board from Lexus. The sound is amazing even from the interior! Paris must be proud...