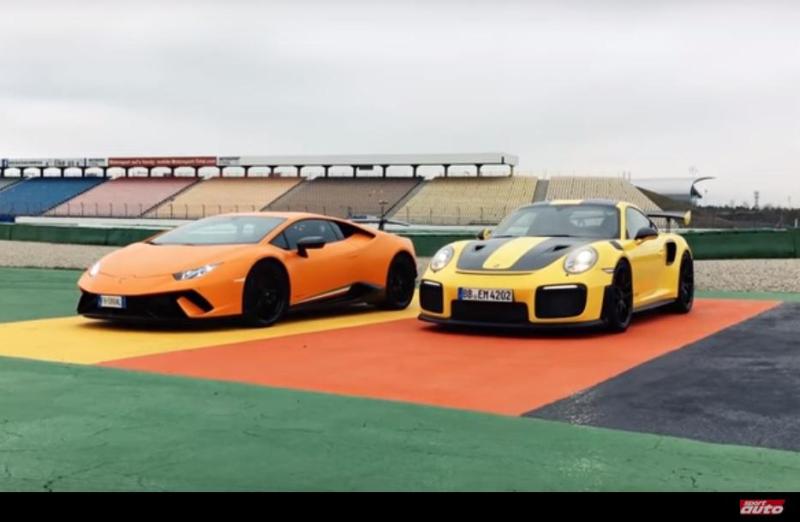 The new turbocharged rear wheel drive Porsche 911 GT2 RS has recorded almost unbelievably fast lap time around the Hockenheim "Kleiner Kurs".
German magazine Sport Auto have published a test comparing current Nurburgring champion Porsche GT2 against former champ Lamborghini Huracán Performante. Test driver Christian Gebhardt ran both cars around Hockenheim and produced two record fast laptimes, both faster than any other road car in documented history.
Porsche beat Huracán by 1.7 seconds. In relative terms, this is more impressive than beating Performante at Nurburgring by 4.7, which was only 1.2% improvement. 1.7 seconds over a short lap around Hockenheim Kleiner Kurs translate to 2.6% difference.
Here is the Sport Auto video with full onboard footage for both lap times. To see updated list of all Hockenheinm laptimes, head over to Hockenheim Short track page.