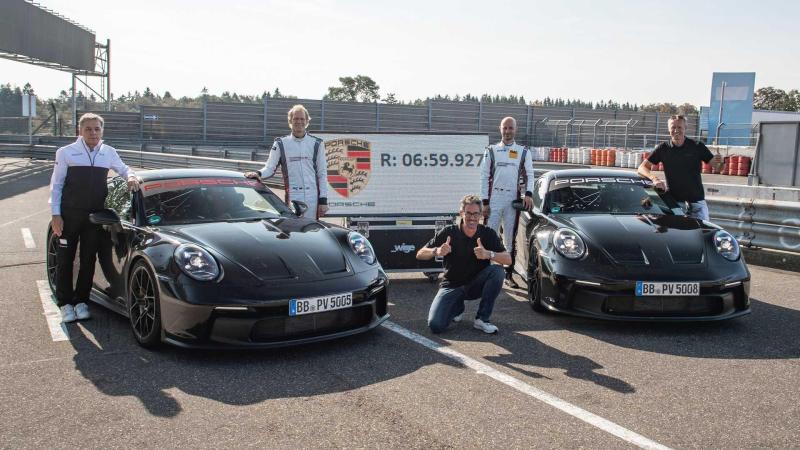 The 992 generation Porsche 911 line-up is now complete - first it was the Carrera and Carrera S, which, despite having the same engine as 991.2 generation, surprised with excellent acceleration performance, followed by much anticipated 911 Turbo, again, setting new benchmark in straight line performance.
Now it is time for the naturally aspirated, track-focused GT3, which, for most people, is the signature high performance 911 flavor.
In keeping with Porsche tradition, GT3 launch is accompanied with officially verified and certified Nürburgring lap time effort by Lars Kern - Porsche's test driver, who managed a 6 minute 55.3 second lap time, improving on outgoing 991.2 GT3 RS by 1.1 seconds.
Judging by lap time, it is likely that eventual "RS" version will beat Lamborghini Huracán Performante, which used to be record holder at Nürburgring 3 years ago.
The gap to current record holder Mercedes AMG GT Black Series is, perhaps, a bridge too far for naturally aspirated Porsche and absolute track record will likely be targeted with theoretical turbocharged 992 GT2 RS.