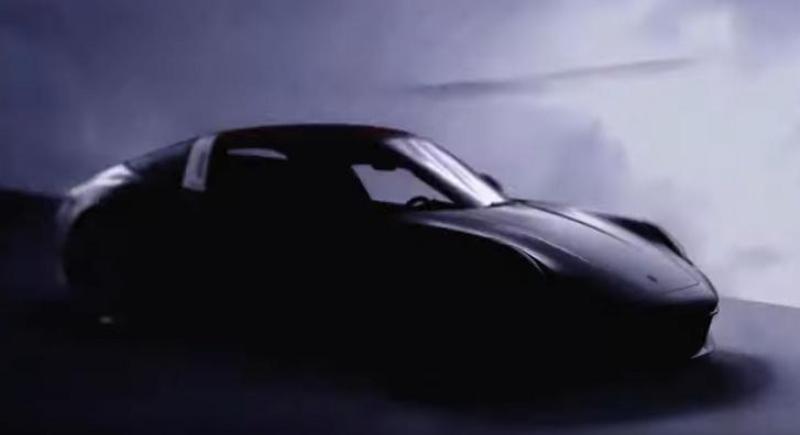 The new 911 Targa would have originally been unveiled at the Beijing Auto Show in the second half of April, but the event was cancelled, as was the next possible reveal opportunity - Porsche-sponsored Stuttgart Women's Tennis Tournament.
The last possible way to introduce the car, the Porsche Museum, had to be closed, so the premiere were delayed further and further, until it was decided to introduce the car through the Internet, at the 9:11 magazine on the 18th of May.
No big technical surprises are expected, except for the roof, everything will likely be the same as the regular 911 Carrera.
The Targa will be a bit heavier due to the bracing required, which will probably mean a little bit different suspension and slightly worse performance figures.