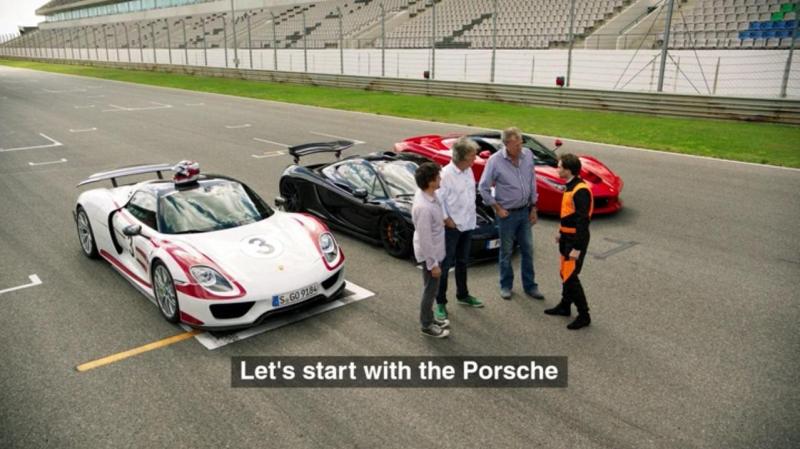 Porsche 918 beats McLaren P1 and Ferrari LaFerrari again and This time on biggest stage possible - the Grand Tour show. This victory was, certainly, not easy, as the second place Ferrari LaFerrari was just 0.2 seconds behind.
Ferrari was the big surprise and seemed like the real over-achiever to me. It not only beat the McLaren P1 but did it (presumably) with no factory assistance. Both Porsche and McLaren sent their engineers to work on setup for Portimao.
Last place for McLaren P1 is not something that I or (certainly) Jeremy Clarkson, was expecting and I do believe that Jérôme d'Ambrosio didn't do a particularity great job with that car, as it seemed to power-slide around some of the slower corners too much. Maybe it's all down to tyres, and you absolutely need the Trofeo R to make McLaren P1 work in track mode.
See the list of Algarve International Circuit laptimes here.