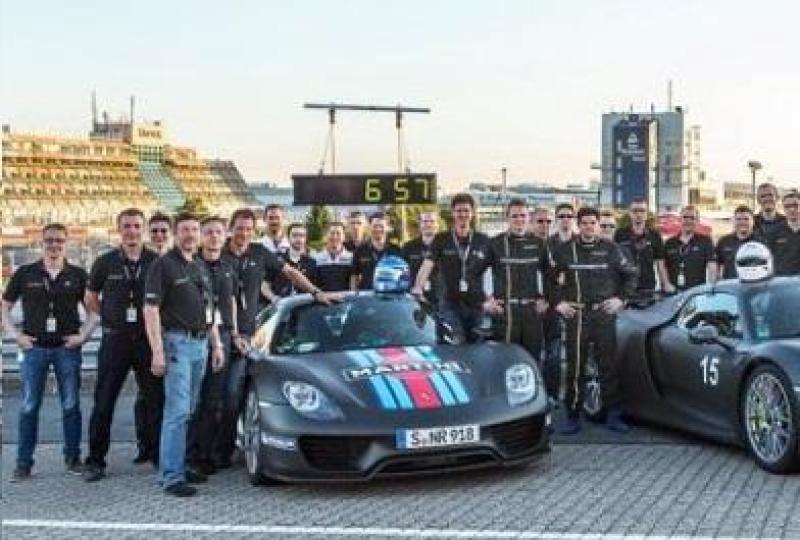 Time and again I am making these "something breaks Nurburgring record" articles and each time these are special times for FastestLaps.com.
This time is even more special than others before it, because broken is not only the lap record but also the 7 minute threshold - with a laptime of 6 minutes and 57 seconds, Porsche 918 becomes the first closed top street vehicle to finish a lap of Nurburgring Nordschleife in less than 7 minutes.
In this conversation I am, of course, disregarding the 6:55 and 6:48 of Radical SR8 and SR8 LM, simply because these cars are in the grey area of what can and can't be considered as "street legal", and they certainly don't have basic equipment like radio or heater or even roof and doors.
Here is the on-board footage of record lap. Porsche have also released a press release for this achievement, and there is extra footage showing the 918 team celebrating the achievement.
I am very happy about Porsche, but something tells me that these celebrations could be short lived. It is already well documented that McLaren are very interested in Nurburgring records also, and McLaren P1 certainly has what it takes to challenge the 918.
If not the P1, we also have the Ferrari LaFerrari, let's not forget!