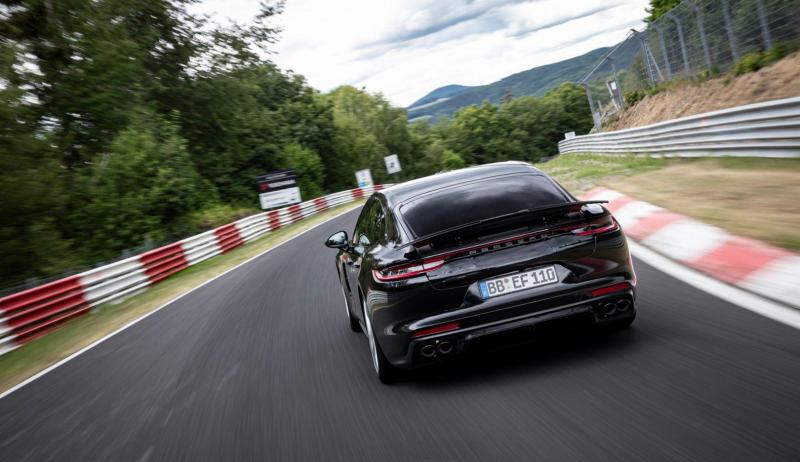 Porsche will be revealing updated Panamera at the end of August, and, before we even get to see the car without camouflage or know what it will be called (could be just Panamaera Turbo S), there is a surprise press release from Porsche, claiming a new lap record at Nürburgring Nordschleife for 4-door cars.
With test driver Lars Kern at the wheel, the still camouflaged 4-door luxury 4 seater managed 7:29.81 minutes around the full 20.8 km lap. Comfortably faster than anything else with 4 doors, which is unsurprising, considering that nobody ever uses the 20.8 km configuration.
Porsche claim that this lap time is "certified by a notary public" and is the fastest "executive car" in the "official ranking of Nürburgring GmbH".
Take it for what its worth, we here at FastestLaps.com know better what "official ranking of Nürburgring" means.
Luckily, just for us, Porsche have released the 20.6 km version time as well - 7:25.04- very fast, faster than Porsche Carrera GT, but, is it really the fastest 4-door car? If you are Jaguar, you will have objections.