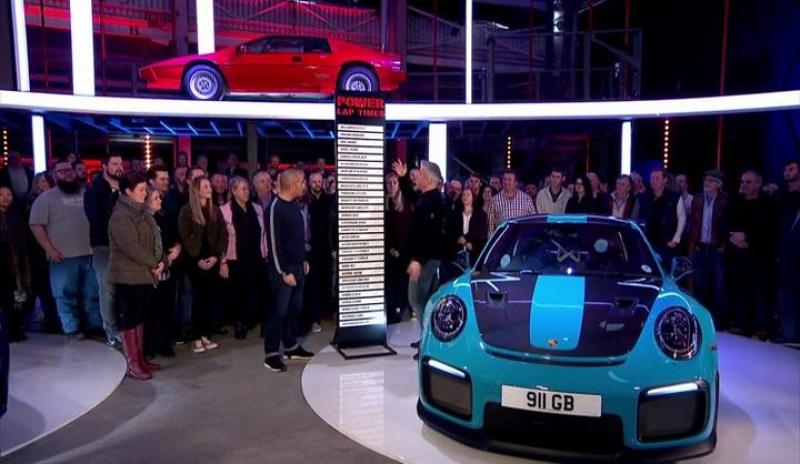 The 991 Porsche 911 GT2 RS has managed to beat McLaren 675LT production car lap record at Top Gear test track.
Porsche GT2 managed 1:13.4, which improved McLaren time by 0.3 seconds, and now stands as the fastest production car lap time ever, assuming Caparo T1 and Ultima GTR 720 do not fit de-facto definition of "production car".
The Caparo T1 record of 1:10.6 stands since 2007, mostly because none of the recent track-savvy hypercars have been tested at the Dunsfold airfield. McLaren Senna in particular would be great challenger for the record, and I hope it does get featured in future TopGear episode, especially after triumphant appearance at Grand Tour Eboladrome where it managed to absolutely decimate previous track record, beating it by almost 4 seconds.