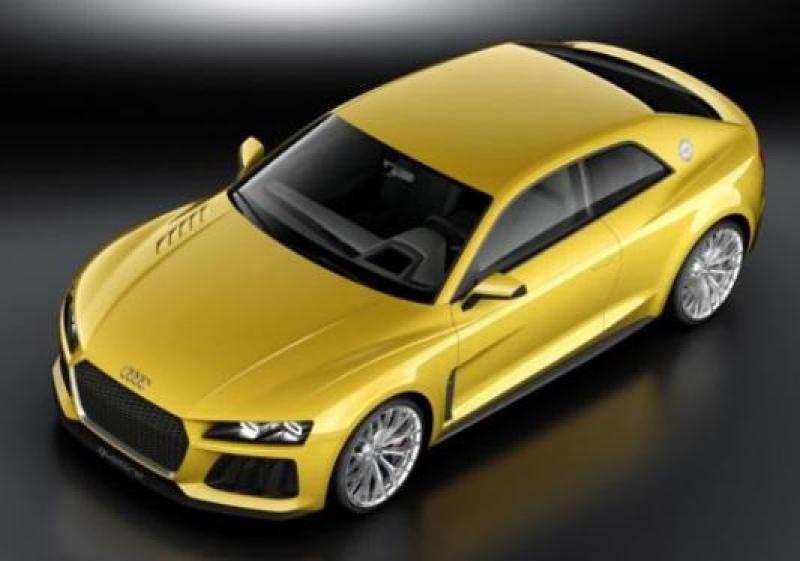 Three years after 2010 Paris Motor show, where Audi first revealed the 21st century Quattro coupe, Audi are back with a more rounded and production ready coupe - the Audi Sport Quattro concept.
While it looks to be something that is more likely to make it to production lines, the power train is actually more extreme and complex than in 2010.
This Quattro concept employs Audi's latest 4 liter 560 horsepower twin turbo V8 from RS6 and S8, and an electric motor with 147 hp. Electric motor is powered by a lithium ion battery, making this Quattro a plug-in hybrid, with average fuel consumption of just 2.5 liters per 100 kilometers (94.09 mpg US).
These are numbers that previous concept couldn't match, but they don't seem to help the process of actually bringing this coupe to mass production.
I believe the 2.5 liter 5 cylinder turbo engine which the previous concept had, and is currently available in Audi TT-RS, was much more appropriate both historically and economically.
If this 2013 version of Quattro body was combined with 2010 2.5 engine, that would make it a truly compelling and "down-to-Earth" sports car concept, able to compete with likes of Porsche Cayman S and BMW M4.