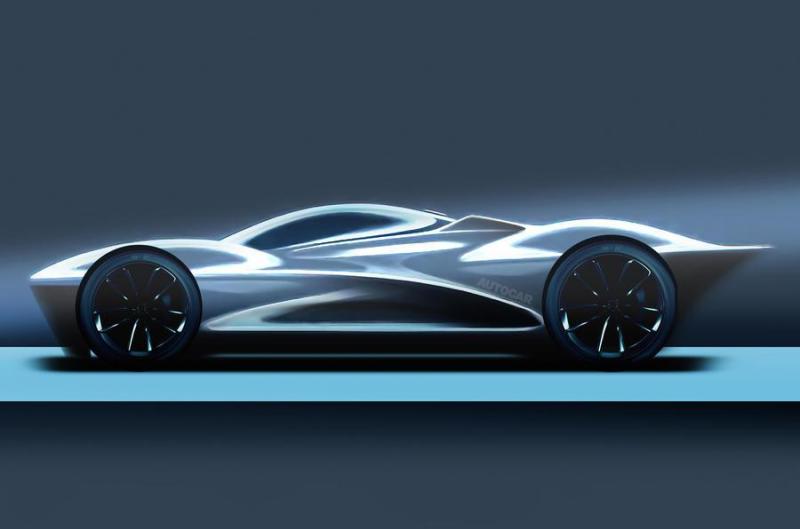 Red Bull Advanced Technologies has shocked with news that it will launch a 1250bhp hybrid hypercar in 2025 to rival the Mercedes-AMG One and Gordon Murray T50.
Red Bull Advanced Technologies (RBAT) is in the advanced stages of developing a mild-hybrid 1250bhp V8 hypercar due for delivery in 2025, as detailed to Autocar by Christian Horner, CEO of Red Bull Racing and its Advanced Technologies offshoot.
The car has been designed with minimum compromises and is aimed primarily at track-day application, but Horner said the closed-roof vehicle – rendered here by Autocar using a silhouette sketch supplied by the firm – could be made road legal should owners wish to convert them to meet local traffic regulations.
This is an incredibly important point but one people are completely missing on other boards. Homologation IS possible at extra cost of course, seemingly!
A limited production run of 50 units, built at the rate of 15 per year, is planned. Most of them are already spoken for.
Horner described the vehicle as "Adrian Newey unleashed", adding that the Formula 1 superstar designer had long wished to build a car unfettered by sporting regulations or road car legislation, hence RBAT's latest in-house project, initially codenamed "Eta".
What Christian Horner is describing is the Aston Martin Valkyrie, Aston Martin Valkyrie AMR Pro PLUS the Spyder version, is it not? That's a very surprising thing to say!
As for the technical specification, the production hypercar has tandem seating and they are targeting 900 kg weight, including the driver, which is incredibly ambitious to say the least. The propulsion is stated as "V8 hybrid engine to deliver more than 1,100bhp", according to Redbull Advanced Technologies website.
Pricing starts at £5M (plus applicable local taxes). More details to follow.
Credits Autocar Red Bull Advanced Technologies.