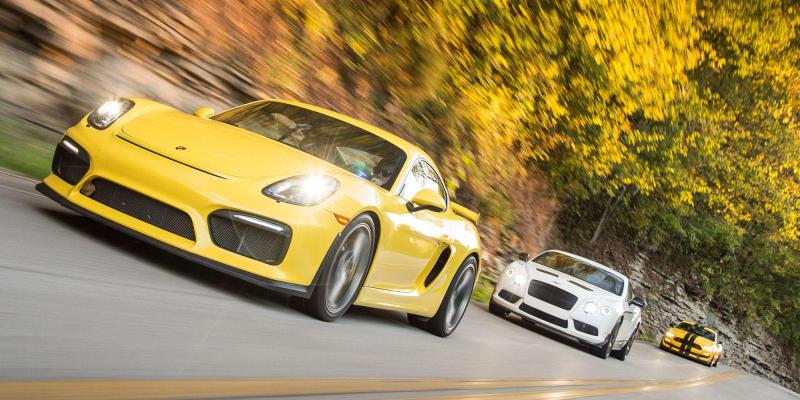 It's November and time for annual round of year-end automotive group tests. Road and Track magazine has published a 9 car comparison titled "Performance Car of the Year 2016".
The test features significant new performance cars - Ferrari 488 GTB, Porsche Cayman GT4 and Mercedes AMG GT S, as well as two domestic rivals - Chevrolet Corvette Z06 and Dodge Viper ACR. And yes - that Viper is the same Viper that recently broke 14 production car track records.
The test venue for PCOY 2016 was National Corvette Museum (NCM) Motorsports Park in Kentucky USA, where Road & Track editor-in-chief Larry Webster set laptimes around the combined "East" and "West" course.
Click here for the publication and here for NCM Motorsports Park track page for laptimes.