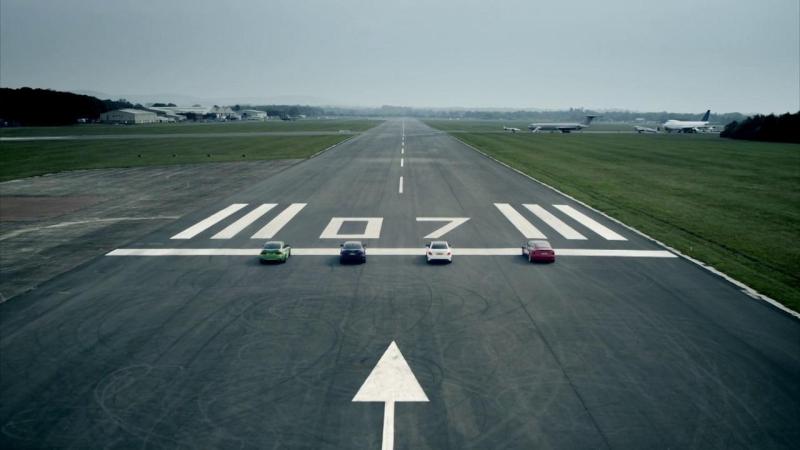 Tesla Model 3 Performance is making rounds in UK media with publishers big and small doing drag race videos and reviews, comparing it to the traditional German competition - BMW, Mercedes and Audi.
Yesterday Model 3 appeared in BBC Top Gear where it did rather well in a half mile acceleration test - leaving all competition multiple carlengths behind from the start before being narrowly beaten on the finish line by Mercedes C63 AMG. It also beat Alfa Romeo Giulia QV over a makeshift, low speed handling course (they should do it more often so we can get more times for it) and matched it within one tenth of a second over the full Top Gear test track.
The Top Gear track time is close enough to not allow any sensational headlines with categorical conclusions, like "Electric car beaten by petrol at TopGear track" or "Electric cars still not as fast as internal combusion engines". I am sure some will be tempted to pedal this kind of agenda anyway, even though the time difference, adjusted for potential inaccuracies in timing, could be negligible, if not reversed.
It appears that Elon Musk and Tesla have fine-tuned the power output of Model 3 Performance to beat all German competition in most meaningful tests, but not to do so with unnecessarily wide margin. This is to improve reliability and longevity while still being able to make the claim of having the fastest car in class.
Tesla also have refrained from publishing "inflated" peak power figures - the 444 horsepower quoted for Model 3 Performance is perhaps even less than what should be considered comparable with internal combustion powertrains, and in line with the modern trend of under-reporting power to make the car appear to be over-achieving and punching above its weight.