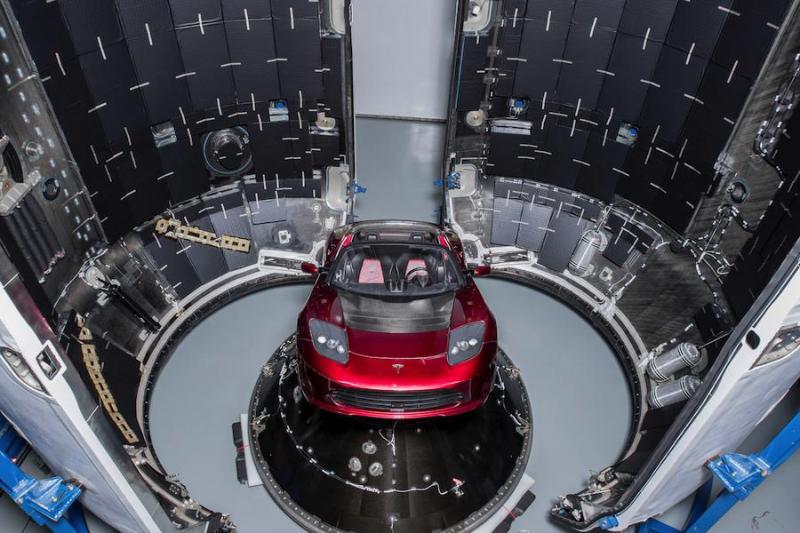 Elon Musk's SpaceX is planning to test-fly heavy lift rocket "Falcon Heavy" before the end of this month. As dummy payload for this demonstration flight, Falcon Heavy will carry Elon Musk's personal Tesla Roadster, which, given mission success, will become the first "flying car" in open space - the first extraterrestrial car being the lunar rover from NASA's Apollo-15, 16 and 17.
Falcon Heavy second stage will accelerate the doomed cherry-red Roadster to Earth-escape velocity and release into orbit around the sun where it will fly through vacuum for billions of years, or until we develop technology to catch up to it and retrieve it - it may be SpaceX themselves who rescue this piece of automotive history, given enough advancement in space technology in coming decades.
I really do hope they mount plenty of cameras in payload bay and on the car itself - it will make for best PR photography ever.