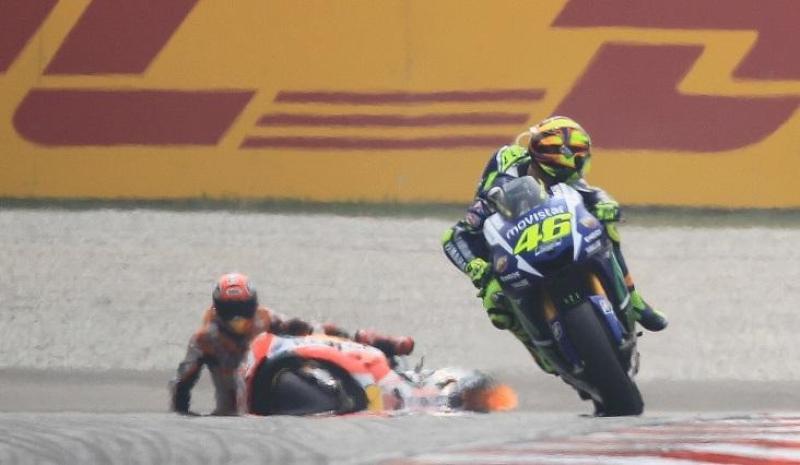 If you are a Marc Marquez fan, you should be ashamed of what your man did last time out in the Malaysian Grand Prix.
Perhaps referring to him as a "man" is giving him too much credit.
A grown man with grown man's judgement should be able to keep his personal antipathies under control and not let revengeful emotions interfere with racing and other riders championship hopes.
Professional racer is paid to win races, not deal with personal issues and wage wars on race track.
Countless risky overtakes and no urgency to break away from Rossi to chase after Lorenzo. A rider with nothing to loose putting at risk another rider with everything to lose - all just to "prove a point" and avenge a few spiteful comments at pre-race press conference. Is that behavior worthy of a grown man?
Perhaps Valentino Rossi's theory about Marquez supporting Lorenzo and being jealous of Rossi winning another title is true - it certainly looked that way on Sunday.
In the end, we all lose as MotoGP fans. Final race in Valencia will not be the "epic duel" we were hoping for, and motorcycle racing will not have a 10 time world champion, supported by millions of fans worldwide.