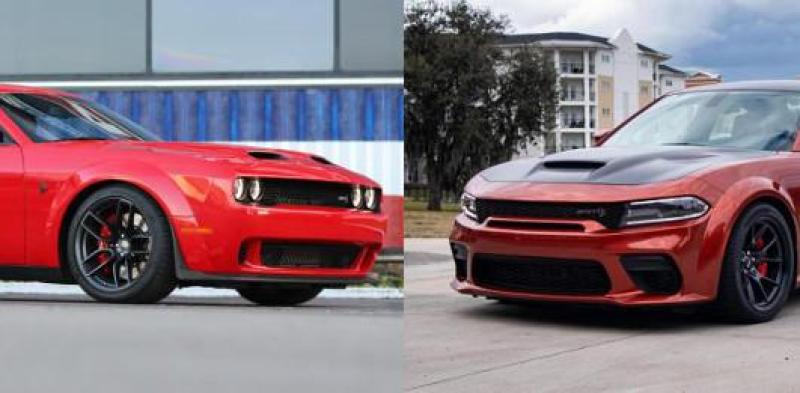 Hey everyone, it's your boy "hostboy." Today, I am going to talk about what is happening between the Hellcat and its daddy corporation Chrysler, also known as "Stellantis" in this politically correct world.
To start off, the CEO of the Dodge brand (no, mind you, it's not Ralph Gilles -- it's this guy right here, Timothy Kuniskis) said that the eMotor will replace all Hellcats and the eMotor is not even going into the V8s - it will go into the Pentastar V6s.
The funny thing - the funny prediction is that, even before the Hellcat ends production, you will see a lot of 3.6-liter Pentastar owners boring and stroking their displacements to like 4.5 or even 5.0 liters, adding a turbocharger or two, and getting 9-second quarter-mile slips. Yeah! That's exactly what Dodge is doing. Dodge is not planning to use Alfa Romeo or Ferrari or Maserati motors - they're gonna use their own engines, they will stick to their own!
One of the main reasons that Chrysler is ending production of the Hellcat motor has to do with the stringent emission standards. Hellcats have never officially been sold in Europe or Australia, and in order to comply with the standards there, there will be no more big-displacement supercharged V8s. In Europe, you have the turbocharged V8s, and V6s and straight-sixes - M3s, M5s, C63s (which is now a four-pot), and E63s dominating the world.
As much of a Hellcat fan that I am, I would love to see a brand new Challenger and Charger because these same old "MoPars" ride on the same platform as the W211 Mercedes E-Class. No, worse - they are an evolution of the LH platform, renamed "LX, LD, LA" - it's an Intrepid, okay? With some Mercedes-Benz added to it...
I am looking forward towards 2023 and 2024.