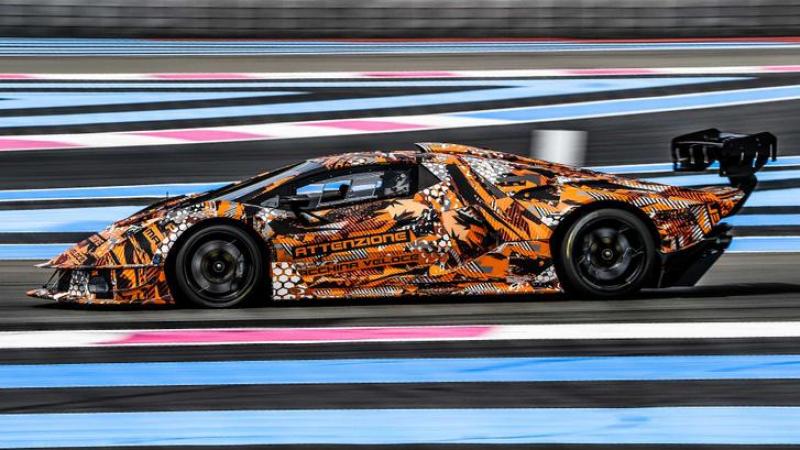 Lamborghini have unveiled brand new track-only hyper car - Lamborghini SCV12.
The car is basically another variation of Lamborghini Aventador, with the most powerful (830 horsepower) V12 ever made by Lamborghini. Unlike Sian, SCV12 has no hybrid systems. A sequential transmission is connected to the engine.
Its spoilers are, theoretically, producing more downforce than the aerodynamic package of a GT3 racing car. Suspension is also similar to GT3 cars, just like the McLaren Senna GTR.
According to rumors, Lamborghini is planning to join the new Le Mans category, the "Le Mans Hypercar" with the SCV12.