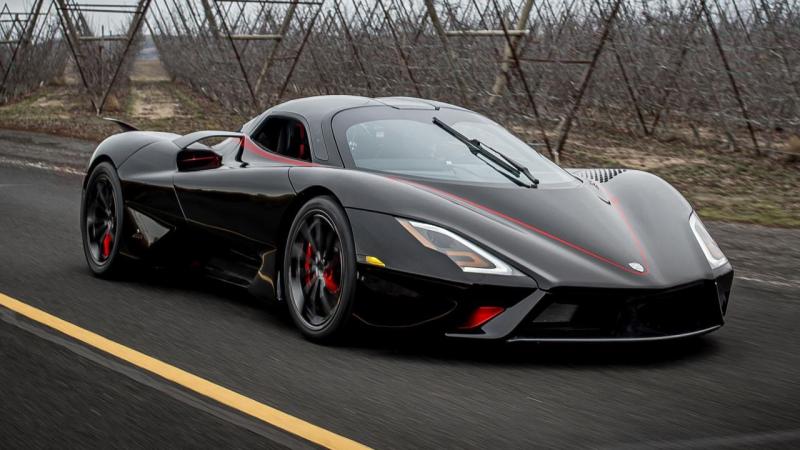 SSC is still doing some testing on the Tuatara before the inevitable record run and they published an unlisted video on youtube of an acceleration run:
TopGear interview wtih SSC boss Jerod Shelby revealed some preliminary results from analyzing telemetry after the car did some 90 per cent throttle pulls in second and third gear.
I got a call from a very excited tuner later that night, while I was eating dinner with my family, saying: "do you realize that you're going from 60mph to 120mph in 2.5 seconds flat in a couple of these pulls?"
Shelby said his tuner reminded him that "heavily modified, 2500 - 3000 horsepower AWD race vehicles" run those kinds of times. The Tuatara, of course, is a rear-drive hypercar designed to be driven every day.