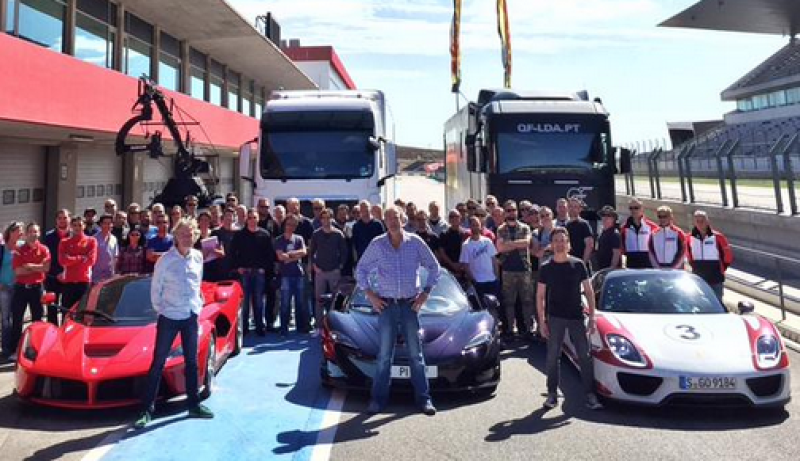 Jeremy Clarkson, Richard Hammond and James May will soon debut their brand new automotive program on Amazon Prime, and it looks like this "new era of Clarkson, Hammond and May" will kick off with something big.
That "something big" is what we waited for since the last season of BBC TopGear - a side-by-side comparison test of all three hybrid hypercars - Ferrari LaFerrari, McLaren P1 and Porsche 918 Spyder.
As far as I know, such test is not yet confirmed and we don't know whether it will include instrumented testing such as laptimes (God, please!), but the source of this news is a twitter post by Jeremy Clarkson (the photo above) which clearly shows all three cars on a racetrack.
What's more interesting is the presence of large number of people, some of which wear clothing in Ferrari and Porsche factory colors. This implies cooperation by manufacturers, who may have finally overcome their fear of objective comparison and, hopefully, no longer threaten their clients.