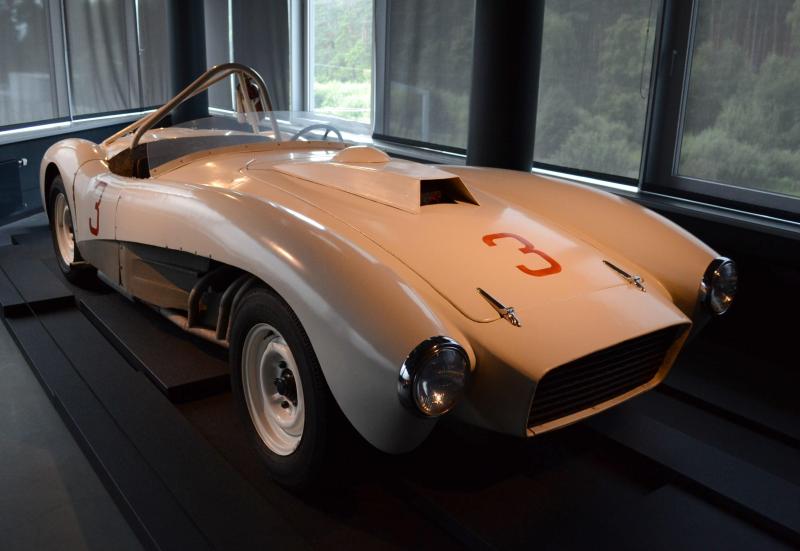 The ZIL-112S was a Soviet sports/race car that was active from 1961-1969. Despite the car being all but forgotten, it was very successful back in its day. It competed in many small USSR racing events throughout the early and mid sixties and won a considerable amount of them.
112S was powered by either a 6.0L V8 making 230 HP, or a 7.0L V8 making 260 HP. The power was sent to the rear wheels, through a 3-speed manual taken from the ZIS-110 Limousine. The cars weighed approximately 1330 kg, and could hit 0-62 MPH in around 9 seconds.
Depending on the engine option, it could reach maximum speed between 160 and 170 mph, easily making it the fastest car from the USSR at the time.
In 1963, Viktor Galkin came 3rd in the 1963 Soviet championship with his 230 HP ZIL-112S, and in 1965 the more powerful 270 HP variant of the 112S won the championship with Gennadi Zharkov at the wheel. The cars would also attempt a few land speed records, but it wasn't as successful due to often poor weather.