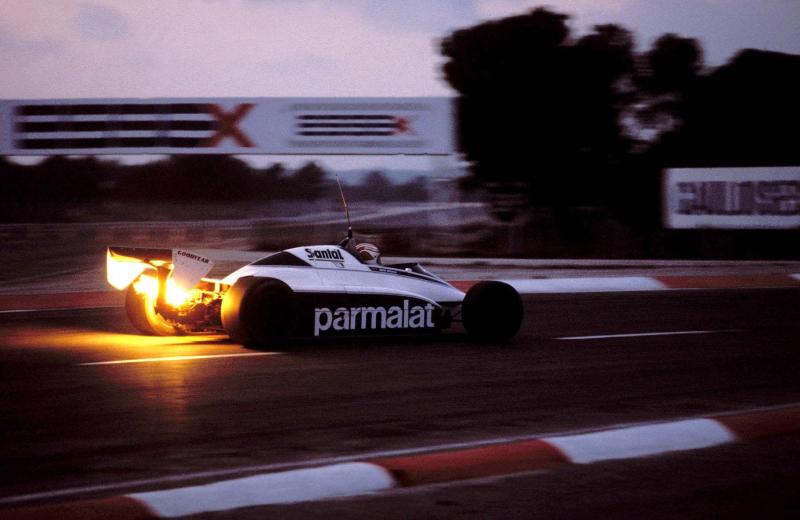 The "second coming" of turbo-charged F1 engines is in its 3rd year, and F1 fans are already comfortable with the muted V6 growl in place of 18 000+ rpm scream of the more exotic 12, 10 or 8 cylinder engines.
FIA goal of making Formula 1 "green" has been accomplished. While "downsizing" is never a glamorous task, reducing speed of racing cars (in name of safety) is even less glamorous.
Formula 1 has received tighter technical regulations year after year, and the 1.6 liter hybrid powertrain couldn't and didn't reverse the effects of this trend overnight.

Mercedes-Benz F1 W07 Hybrid
The pre-2014 2.4 liter V8 engines were, perhaps, the most gutless and pathetic F1 engines in recent history, and, leaving the sound aspect aside, migration to turbo and hybrid power, however small the displacement, was not going to hurt.
In 2016, after two seasons of turbo-hybrid power, we were delighted with a new track record in the opening Grand Prix of Australia at the Albert Park.
1:23.84 in qualifying by Lewis Hamilton not only granted a comfortable pole position, but also beat previous track record by 0.285 seconds. And this "previous record" was no ordinary record - it was set by none other than Michael Schumacher in a 19000 rpm V10 Ferrari, with big fat tyres and a wide rear wing.

Michael Schumacher in his Ferrari F2004
It is remarkable how modern technology, against all the suffocating regulations, can squeeze enough performance to, not only match the 3 liter, rpm-unlimited 2004 cars, but actually improve lap times.
With plans of relaxing regulations for 2017 season, expect every single track record (for tracks in 2017 Formula 1 calendar) to be held by 2017 cars by the end of the 2017 season.
The sound records, however, will hold...