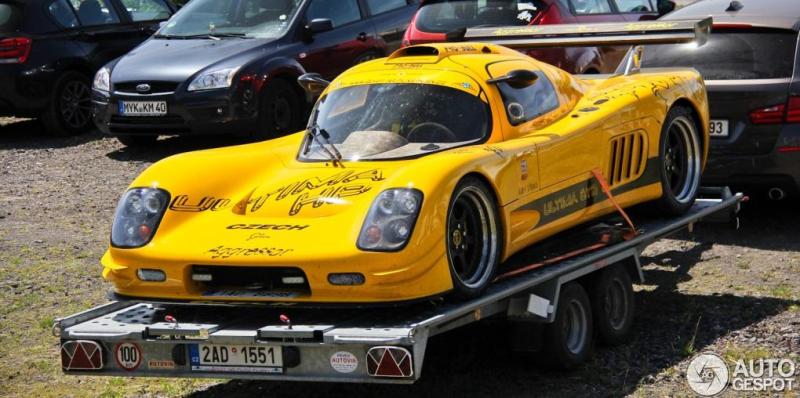 Remember Ultima GTR - the unloved British supercar with unrecognized TopGear record many many years ago?
Apparently, Ultima Sports Ltd are alive and well. In fact, they have just launched a new model - Ultima Evolution.
In best of British boutique sportscar manufacturer traditions, the new model looks exactly like the one it replaces. Ultima claims that the Evolution is "vastly improved" and revealed some mighty acceleration times:
"The new 1020bhp Evolution model has already been tested by the factory and has recorded a road legal 0-60 mph time of 2.3 seconds, 0-100 mph of 4.9, with 0-150 mph taking a mere 8.9 seconds".
I don't know about the 0-100 and 0-150 times, but the 0-60 seems very optimistic. Ultima also claim "over 240mph" top speed, which is, almost certainly, a mere calculation, based on gear ratios, and will never be verified in real life.
Meanwhile in Warsaw, Poland, an Ultima GTR on its way from Czech Republic to Riga, Latvia, was stopped by police for speeding. It was clocked at 302 kilometers per hour in 80 kph zone.
This must be some kind of a record. If Ultima could not get TopGear to recognize their time at Dunsfold, at least now they will have the undisputed Warsaw speeding record.
What makes this incident even more amusing is that, before getting impounded by police, this car was booked to appear in "Auto 2015" - a car expo currently held in Riga.
As far as I know, the yellow Ultima GTR was privately owned and the offending driver had no affiliation with Ultima Sports Ltd.