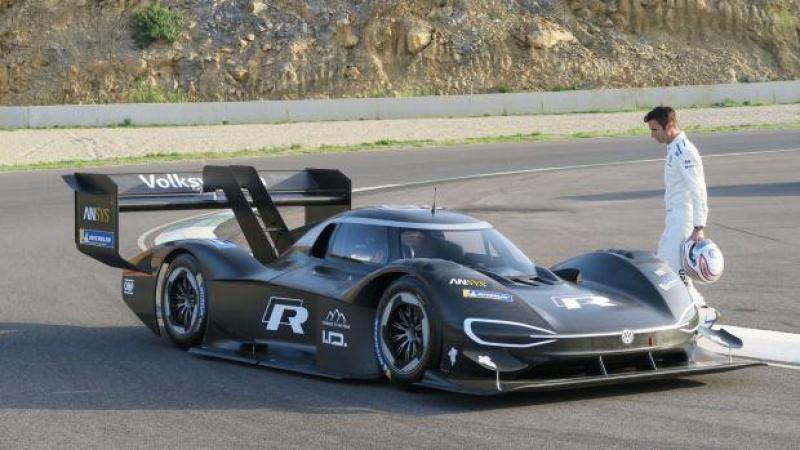 At the 2018 Pikes Peak Hillclimb, which happened right on the Midsummer's day 24th of June, team Volkswagen recorded a 7 minute 57 second run, beating the absolute Pikes Peak world record.
The VW "I.D. R" (a cryptic name difficult to memorize) is a 4 wheel drive electric car built by VW with the purpose of beating previous electric car Pikes Peak record of 8 minutes 57 seconds, recorded 3 years ago by a Latvian electric race car specialist Andris Dambis and American racing driver Rhys Millen.
VW, being the resourceful German engineering company, didn't cut any corners (at least off the track), and conceived a car capable of beating the best that internal combustion can offer.
Not only did they accomplish the goal of beating electric car record, they also beat the absolute record (8:13.9) held by Sebastien Loeb and the awesome 900 horsepower twin turbo V6 Peugeot 208 T16 Pikes Peak and became the first vehicle to break the 8 minute mark.
I predicted electric cars would surpass internal combustion prototypes at Pikes Peak several years ago when I first wrote about team Drive eO record attempts.
Hill-climbing is a discipline well suited for electric cars - races are short and don't require excessive battery weight. High altitude locations like Pikes Peak also favor electric motors which don't require oxygen to generate power.
With steady improvements in lithium ion battery tech, we might see electric racing expand beyond Formula E, Pikes Peak and hybrid racing drivetrains.