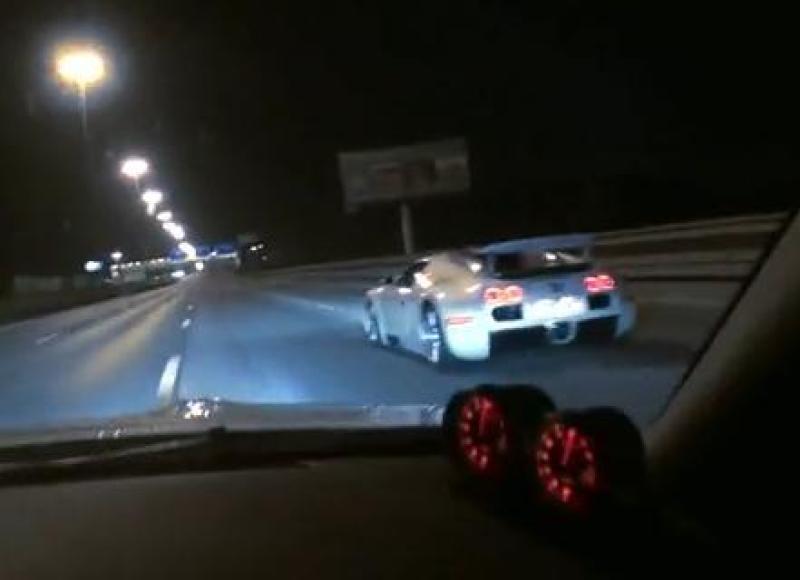 It is possible to squeeze out impressive amounts of horsepower from almost any engine in any car, but can it be enough to outrun the worlds greatest supercar?
Some say that engine power is nothing when there is no way of converting it to movement of car. That's true. But what happens when you couple a heavily boosted engine with sophisticated 4wd chassis and super fast twin clutch transmission (think "GT-R")?
What happens is you get a very very fast car. Question is, can it outrun the ultimate of ultimate - Bugatti Veyron?
The answer is in video below. A group of people with more money than will to live in a certain country that, apparently, has no laws for road safety, tried it out for us. So you don't have to.