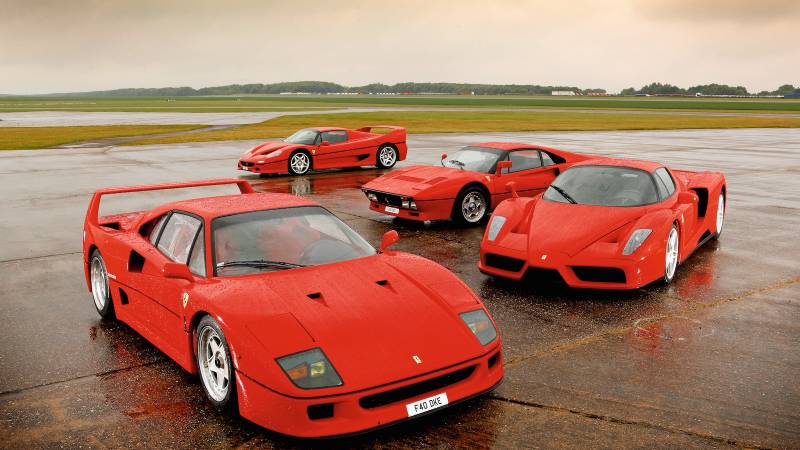 (Photo Courtesy of Classic & Sports Car)
Contrary to popular belief, the hypercar trend did not start with hybrids of the 2010s. It started way earlier than that. In fact, the Bugatti Veyron was the first full-on hypercar, but there were plenty of supercars that had top-dog performance, which we could also legitimately call "hypercars," even if that term didn't exist back in the good old days.
The McLaren F1 is faster than the Ferrari Enzo. Many hypercars of the 1990s were actually closer to the Ferrari Enzo in top speed than they were to the F40 or F50. The Jaguar XJ220 and Bugatti EB110SS are two notorious examples of hypercars that were almost as fast, or even faster than, the Enzo.
Theoretically, the XJ220 and EB110SS could max out at 223 and 221 mph, their lowest top speeds were 210 and 216 mph, so averaging them out results in 217 mph and 218 mph, respectively.
However, the Jaguar did not use catalytic converters in the top speed test, so the real top speed is 213 mph, which is still higher than the Porsche Carrera GT.
There are many, many supercars, but few hypercars. Exotic materials and radical stylings are what make hypercars so rare and unique.
I will bring up simulation numbers on the respective pages of these cars.