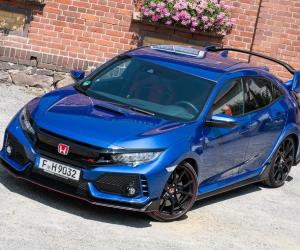 Inline 4, turbo, DI, DOHC, 16 valves, VTEC, Dual-VTC
320 ps (316 bhp)
400 Nm (295 lb-ft)
1402 kg (3091 lbs)
228 ps / tonne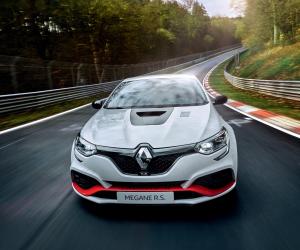 Inline 4 turbo
300 ps (296 bhp)
400 Nm (295 lb-ft)
Summary
| | Civic Type R | Megane RS Trophy R |
| --- | --- | --- |
| Track Performance | 0 | 0 |
| Straight line speed | 0 | 0 |
| Total | 0 | 0 |
Verdict
There is no clear winner in this comparison.
However, FastestLaps.com does not have enough laptimes and performance data to make this comparison conclusive.
This comparison has been viewed 232 times.
Bill Z 1m ago
Why have a comparison, when you don't actually compare anything?
---
FastestLaps 1m ago
You can compare power and torque. But check this space couple months later, there will be much more to compare. Megane was just announced couple weeks ago.
---
Bill Z 1m ago @FastestLaps