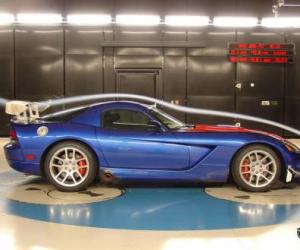 V-10, 2 valves per cylinder
608 ps (600 bhp)
759 Nm (560 lb-ft)
1536 kg (3386 lbs)
396 ps / tonne
V 10
570 ps (562 bhp)
540 Nm (398 lb-ft)
1430 kg (3153 lbs)
398 ps / tonne
Summary
| | Viper SRT-10 ACR | Gallardo LP 570-4 Superleggera |
| --- | --- | --- |
| Track Performance | 300 | 276 |
| Straight line speed | 302 | 400 |
| Total | 602 | 676 |
Verdict
Gallardo LP 570-4 Superleggera is the fastest by a small margin.
This comparison has been viewed 2k times.

phavyarden 9y ago
This what i'm talking about Gallardo man.
Even when the Nurburring time it's not updated. I don't know why :/
---
hermes 9y ago
no question. lambo should have benchmarked gt2 rs, mclaren and acr not the 458.
---