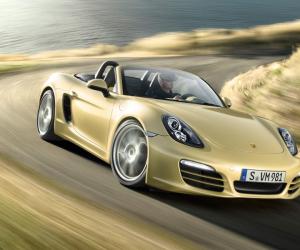 Flat 6
265 ps (261 bhp)
280 Nm (207 lb-ft)
1310 kg (2888 lbs)
202 ps / tonne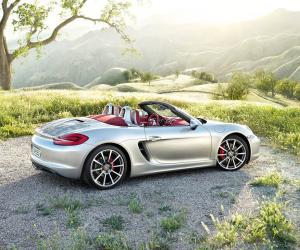 Boxer/6
315 ps (311 bhp)
360 Nm (266 lb-ft)
1320 kg (2910 lbs)
239 ps / tonne
Summary
| | Boxster | Boxster S |
| --- | --- | --- |
| Track Performance | 96 | 100 |
| Straight line speed | 838 | 1160 |
| Total | 934 | 1260 |
Verdict
Boxster S is the fastest by considerable margin.
This comparison has been viewed 2k times.
More acceleration data at dragrace.me

Orenthal_Blitz 8y ago
they arent the same,porsche boxster S is a little performance-updated version
---

---

Inline 6 rules 8y ago
These two are the same. Please delete one of them!