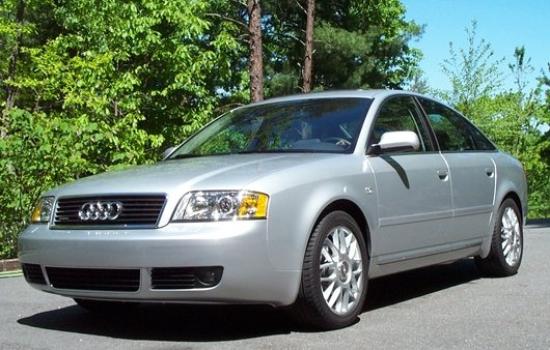 Audi A6 2.7T (C5) specs
| | |
| --- | --- |
| Car type | 4-door saloon |
| Curb weight | 1709 kg (3768 lbs) |
| Dimensions | 4.70 m (185 in) long, 1.86 m (73 in) wide, 1.40 m (55 in) high |
| Wheelbase | 2.66 m (105 in) |
| Introduced | 1999 |
| Origin country | Germany |
| Views | 13.4k |
| Submitted by | Apathy |
Powertrain specs
Engine type
V6 DOHC 30V bi-turbo
Displacement

2.7 l (163 ci / 2671 cc)

Power

250 ps (247 bhp / 184 kw)

@ 5800 rpm
Torque

350 Nm (258 lb-ft)

@ 1850 rpm
Power / liter

94 ps (92 hp)

Power / weight

146 ps (144 bhp) / t

Torque / weight

205 Nm (151 lb-ft) / t

Transmission
6 speed manual
Layout
front engine, all wheel drive
A6 2.7T competition
---
FastestLaps 3m ago
You can pick up shoddy C5 2.7T for equivalent cost of 5 Starbucks lattes.
If you want the S6 now your'e competing in a marketplace full of drooling, brain-dead "classic car" speculators who will outbid you with truckloads of borrowed money.
---
---
Apathy 9y ago
1/4 mile in 15.0@94mph with the weak sauce automatic which can't launch for crap and weighs a good amount more (close to 100lbs) than the manual.
I've seen these bad boys go high 13's with nothing more than an AWE, GIAC, or custom tune.
I imagine its top speed would be higher than the US S4 if unlimited as well, seeing as how this car has a lower Cd while verything else is the same as the S4 (gearing and power).
---