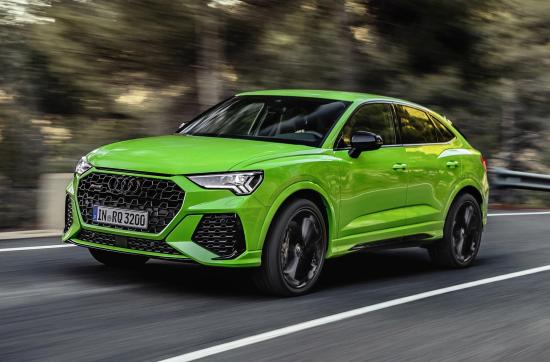 Audi RS Q3 Sportback specs
| | |
| --- | --- |
| Price in Europe | €63,849 - €76,050 |
| Car type | SUV/truck |
| Curb weight | 1729-1775 kg (3812-3913 lbs) |
| Introduced | 2019 |
| Origin country | Germany |
| Gas mileage | 12.4-9.5 l/100 km (19-25 mpg US / 23-30 mpg UK) |
| Views | 981 |
| Submitted by | FastestLaps |
Acceleration
| | |
| --- | --- |
| 0 - 50 kph | 1.9 s |
| 0 - 80 kph | 3.3 s |
| 0 - 100 kph | 4.5 s |
| 0 - 120 kph | 6.3 s |
| 0 - 130 kph | 7.0 s |
| 0 - 140 kph | 8.2 s |
| 0 - 160 kph | 10.1 s |
| 0 - 180 kph | 12.9 s |
| 0 - 200 kph | 16.2 s |
| 1000 m | 23.7 s |
| Est. 0 - 60 mph | 4.3 s |
| Est. 1/8 mile | 9.0 s @ 94.4 mph |
| 1/4 mile | 12.9 s |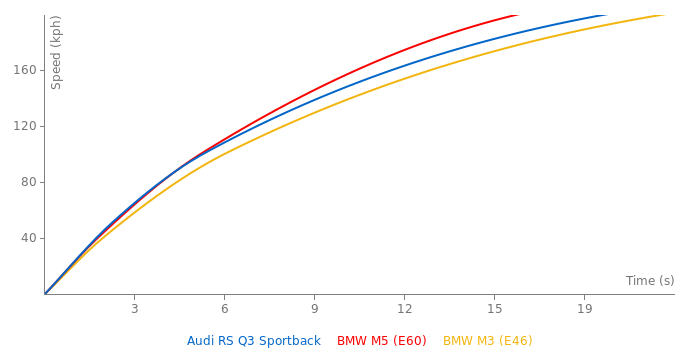 General performance
| | |
| --- | --- |
| Top speed | 280 kph (174 mph) |
| Est. 0 - 100 mph - 0 | 17.1 s @ 1460 ft |
| Est. emissions | 233 g/km |
| Noise @ 50 kph | 62 dB |
| Noise @ 80 kph | 66 dB |
| Noise @ 100 kph | 68 dB |
Powertrain specs
Engine type
Inline 5 turbo
Displacement

2.5 l (151 ci / 2480 cc)

Power

400 ps (395 bhp / 294 kw)

@ 5850 rpm
Torque

480 Nm (354 lb-ft)

@ 1950 rpm
Power / liter

161 ps (159 hp)

Power / weight

229 ps (225 bhp) / t

Torque / weight

274 Nm (202 lb-ft) / t

Efficiency
37 PS per l/100 km
Power / €5000

29 ps

Transmission
7 speed dual clutch automatic
Layout
front engine, all wheel drive
Rolling acceleration
| | |
| --- | --- |
| 60 - 100 kph (4) | 4.2 s |
| 60 - 100 kph (5) | 6.4 s |
| 80 - 120 kph (5) | 5.8 s |
| 80 - 120 kph (6) | 8.0 s |
| 80 - 120 kph (7) | 12.4 s |
| 80 - 120 kph | 2.9 s |
| Est. 100 - 140 kph | 3.6 s |
| Est. 100 - 200 kph | 12.0 s |
RS Q3 Sportback competition
FastestLaps 11m ago
The engine is great, the interior looks nice, but I don't get the crossover form factor...
---
dr. cosimo 11m ago
are you saying this vw doesn't turn you on as much as this ?
or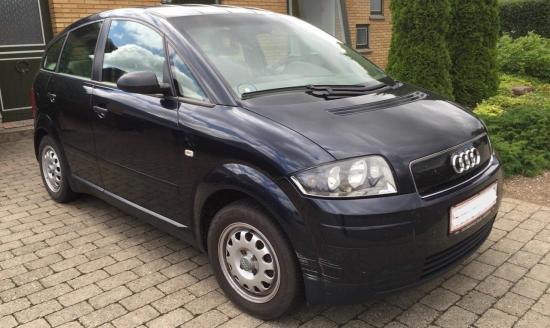 ---
FastestLaps 11m ago @dr. cosimo
Absolutely. The original New Beetle (as well as classic beetle of course), the Audi A2 and first gen Audi TT are some of my favorite car designs and modern classics of automotive design.
Crossovers are just fat compacts. Why not buy Golf or A3 instead???
---