McLaren Applied Technologies to SUPPLY the Czinger 21C with OEM technology!😲
https://mclarenapplied.com/news/mclaren-applied-adds-czinger-as-new-customer
"McLaren Applied has added American hybrid sports car marque Czinger to its growing list of OEM customers. The independent British engineering and technology pioneer will supply its next-generation IPG5 800V silicon carbide inverter for the Californian manufacturer's 21C hypercar, set for delivery next year.
The IPG5 provides unrivalled power density, efficiency and motor control. Alongside the world's most power dense production internal combustion engine and an 800V electric drive, developed by Czinger's powertrain team, three IPG5 units per vehicle will enable the Czinger 21C to deliver a peak output of 1250hp (932kW).
McLaren Applied is renowned for creating a competitive advantage for its partners through a combination of class-leading hardware and software, derived from decades of innovation in top tier automotive and motorsports applications. In the case of the 21C, the company's unique skill set allowed Czinger to meet its power density requirements by packaging the IPG5 into a 3.79-litre box weighing just 5.5 kilograms.
"We believe in performance and pathbreaking technology; as such, we are proud to select McLaren Applied as our preferred inverter supplier. Including their high-efficiency inverter in the 21C will optimize the horsepower of our in-house designed powertrain, enhancing the driver experience," says Lukas Czinger, Co-Founder of Czinger Vehicles."
Further details in the link.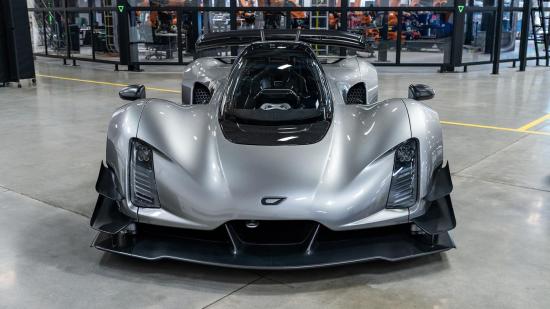 Very interesting development indeed.
There is in ONE form or another some English Engineering and/or technologies in each of the production hypercars in the United States of America being manufactured today. Good Luck trying to find out what specifically.🙂
(PS McLaren Applied Technologies was sold near the end of 2021. Their success includes the McLaren Speedtail hybridity systems, from memory.)