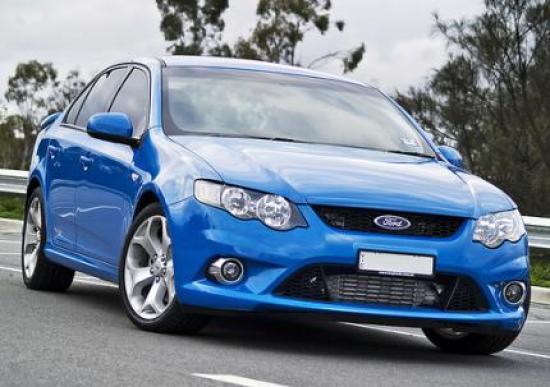 Ford XR6 Turbo specs
| | |
| --- | --- |
| Car type | 4-door saloon |
| Curb weight | 1770 kg (3902 lbs) |
| Introduced | 2008 |
| Origin country | Australia |
| Views | 15k |
| Submitted by | gt12 |
Powertrain specs
| | |
| --- | --- |
| Engine type | Inline 6 |
| Displacement | 4.0 l (244 ci) |
| Power | 367 ps (362 bhp / 270 kw) |
| Torque | 533 Nm (393 lb-ft) |
| Power / liter | 92 ps (91 hp) |
| Power / weight | 207 ps (205 bhp) / t |
| Torque / weight | 301 Nm (222 lb-ft) / t |
| Transmission | 6 |
| Layout | front engine, rear wheel drive |
XR6 Turbo competition
---
Andrew 1m ago
Haters will hate but these things are way under tuned , 10 k on external mods only and they're making over 500hp at the wheels, extreem versions are making over 2000 hp , rock on the barra!
---
---

---
Joel Bigs 2m ago
They look boring as **** and not to mention they aren't that fast for what it has ???? get an Audi something then that's impressive
---
Anonymous 3y ago
Post content redacted by Advanced BS Detector (ABSD)™
---
Blair Rasmussen 4y ago
Audi owner here but a lot of owners running stock FG turbos at the drags are getting 12.6 to 12.8 second quarters. 0-100 is under 5 seconds too as they keep up with my R8.
---
---
keith 8y ago
just as fast as a BMW 1M, same 0-100 time and same 1/4 mile time. This car has a inline 6cyl 4.0L turbo with 233kw and 565nm mated to a ZF auto. the best thing is its 1/4 the price at $50000! only sold in australia